Atty. Deo Bueno Deocampo, AE, MBA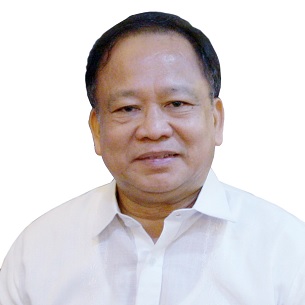 Atty. Deo Bueno Deocampo, AE, MBA
Atty. Deo Bueno Deocampo, AE, MBA
Assistant Director General II Enforcement and Legal Service, Civil Aviation Authority of the Philippines
For his distinguished contribution in the field of Aeronautical Engineering, his exemplary service in his profession such as Member of academe for 15 years; Civil Aviation Safety Officer for more than 19 years; Board of Aeronautical Engineering Examiner in 1999-2001; Chief Legal, thereafter, Assistant Director General II, Enforcement and Legal Service, Civil Aviation Authority of the Philippines after passing the Philippine Bar examination in 1996; and during the US-FAA Category 2 downgrading of the Philippines in 2007. He was commissioned by the Secretary of the Department of Transportation and Communications to draft the revision of the Civil Aeronautics Act of 1952, and became the resource person in the committee hearings of Lower and Upper Houses of Congress for its passage as Civil Aviation Authority Act of 2008.The said law got the FAA stamp of recognition as compliant with the international aviation safety standards when he presented it at FAA Headquarters, Washington, DC, USA in June 2008, shows his commitment and professionalism in his field.
His competence, excellence, and commendable track record have earned him various awards and recognition such as Outstanding Alumnus of PATTS College of Aeronautics in February 2009; Outstanding Private Prosecutor by the Volunteers Against Crime and Corruption in August 12, 2005 and Recognition by Air Safety Foundation of the Philippines in October 28, 2004.
As member of The Society Aerospace Engineers of the Philippines, he is engage in drafting the amendments of the decree regulating the practice of Aeronautical Engineering, his relentless dedication to the organization/s is a testament of his outstanding career.