About the Commission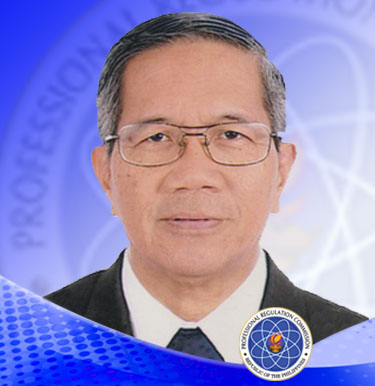 Dr. Jose Y. Cueto Jr. belonged to Class 1977 of the UP College of Medicine. He finished hisResidency Training in General Surgery at the UP-PGH Medical Center, and is a Fellow of the Philippine College of Surgeons and the Philippine Society of General Surgeons. He holds a Master of Health Professions Education degree (MHPEd) from the UP National Teacher Training Center for the Health Professions based in UP Manila. He was a member of the Faculty of the DLSU College of Medicine, Chairman of the Department of Surgery, the Medical Director of the DLSU Medical Center and Vice-President for Medical Services of the DLSU Health Sciences Campus.
He served as Member of the Professional Regulatory Board of Medicine from 2009-2015, and was Chairman of the Board in 2012. As member of the Board, he represented the medical profession in the meetings of the ASEAN Joint Coordinating Committee for Medical Practitioners under the Healthcare Services Sectoral Working Group which discussed the ASEAN Mutual Recognition Arrangements. He was also the Overall Coordinator for thePhilippine Qualifications Framework and the ASEAN Qualifications Reference Framework at the PRC. He was the Founding Dean of the Mariano Marcos State University College of Medicine from 2015-2017.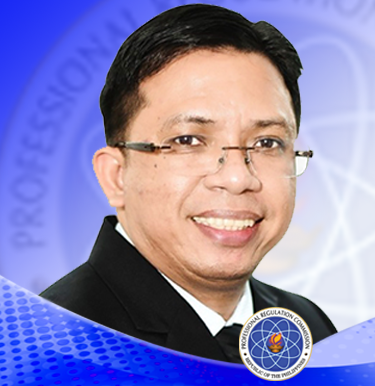 Atty. Erwin M. Enad holds the degrees of Bachelor of Laws from the Ateneo de Davao University, Master in Management from the University of the Philippines - Mindanao and Master in National Security Administration from the National Defense College of the Philippines where he was awarded a Bronze Medal for Academic Excellence.
He is a Senior Fellow in Public Service Program at the Lee Kuan Yew School of Public Policy, an autonomous postgraduate school of the National University of Singapore (NUS). He previously served as Chief of the Regional Legal Service at the Department of the Interior and Local Government, Special Prosecution Officer at the Office of the Ombudsman-Mindanao and Assistant Secretary at the Office of the President.
He is a member of the Career Executive Service Board.