PRC Tuguegarao Uses Online Application System
Nursing graduates from Region II were treated to a pleasant surprise today as they became the first batch of applicants who applied for the June 30-July 1,2012 Nurse Licensure Examination (NLE), using the Online Application System of the Professional Regulation Commission (PRC).
Some 150 graduates of the Medical Colleges of Northern Philippines (MCNP) successfully used the system after an orientation session conducted at the school's Ampitheater by PRC Commissioner Jennifer Jardin-Manalili. On the previous day,the OAS was made available at the PRC-Tuguegarao office, about 30 applications were submitted and processed for the NLE.
Photo below shows the testing of the OAS at the MCNP. Standing beside Commissioner Jardin-Manalili (fifth from right) is PRC-Tuguegarao Director Rodrigo Balaqui (to her right), MCNP President Dr. Ronald Guzman (to her left), employees of PRC and some members of the media.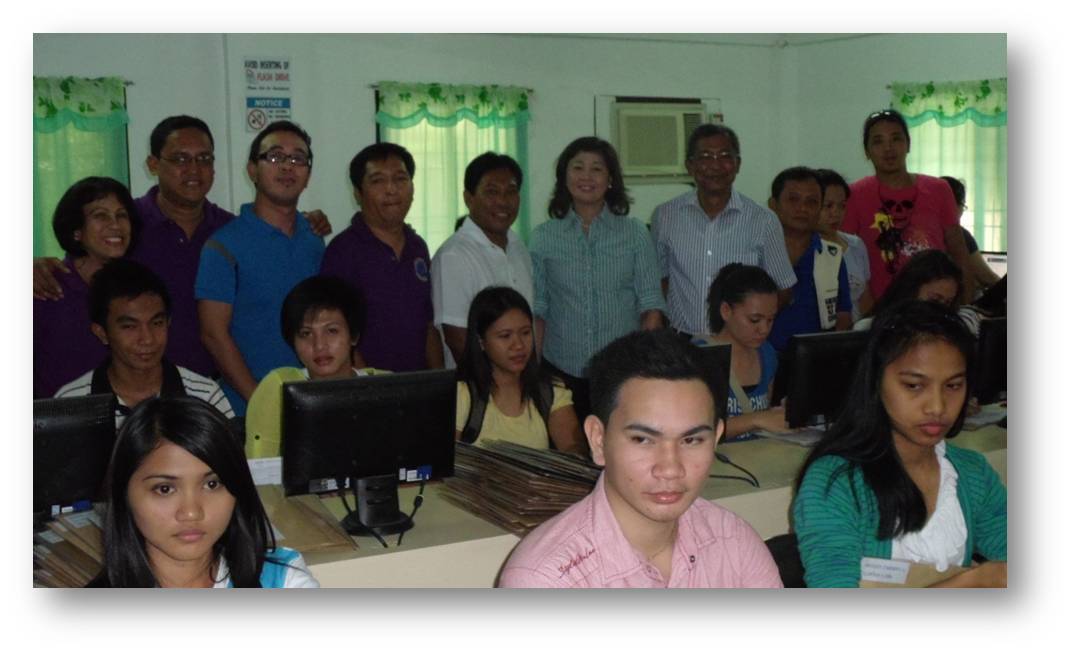 Related Download