PRC Conducts Internal Control and Accountability Seminar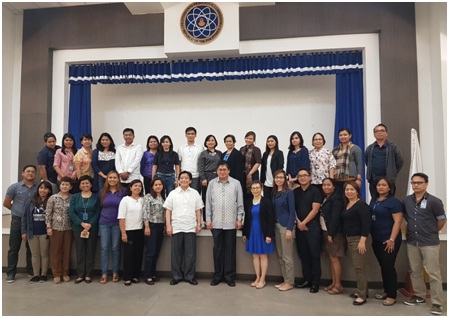 Manila, March 13, 2017 – PRC Chairperson Teofilo S. Pilando Jr, together with Commissioner Angeline T. Chua Chiaco led PRC Officials and staff during the seminar on the National Guidelines in Internal Control and Accountability which was held at the Bulwagang Nubla, PRC Annex Building last February 24, 2017. The seminar was conducted in line with the National Guidelines on Internal Control Systems pursuant to Administrative Order No.1 and Memorandum order No. 277 and aimed to assist PRC toward the improvement of the quality and delivery of its services.
Atty. Alberto A Bernardo, Deputy Executive Secretary, Office of the President's Internal Audit Office was the Guest Speaker, He discussed the effective and efficient internal control for PRC emphasizing the importance of extraordinary diligence in the performance of one's duties and responsibilities and at the same time, refreshing the attendees on the components of Internal Control System such as control environment, risk assessment, control activities, information and communication and monitoring.