New Chairman for Board of Optometry formally assumes post
Posted on
04 February, 2014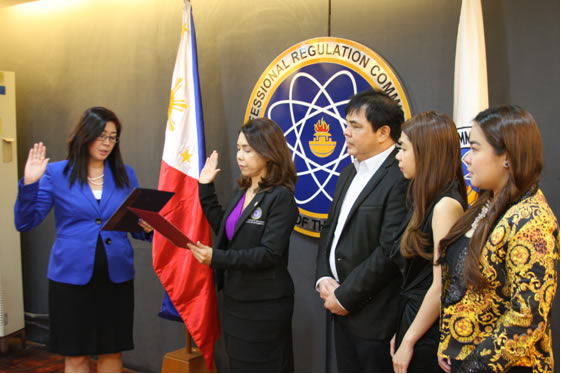 Manila, February 4, 2014 – Dr. Maria Elizabeth B. Valconcha, who was recently appointed as member of the Board of Optometry, formally took her oath as Chairman of the Board of Optometry before the Professional Regulation Commission on February 3 at the PRC Conference Room in Manila.
The oath of the new Chairman of the Board of Optometry was administered by PRC Commissioner Jennifer Jardin-Manalili and witnessed by members of the Board of Optometry.
Dr. Elizabeth Valconcha, earned her degree in Doctor of Optometry at the Centro Escolar University and ranked sixth place in the Optometrist Licensure Exam on March 1980. Dr. Valconcha served as National President of the Integrated Philippine Association of Optometrists (IPAO) from 2009-2011.
The Professional Regulatory Board of Optometry is composed of Dr. Valconcha as chairman and members Dr. Teresita R. Yambot, Dr. Mary Rose S. Paredes, and Dr. Vivian S. Sarabia.