December 2016 Oath Taking Ceremonies of New Customs Brokers
Posted on
20 December, 2016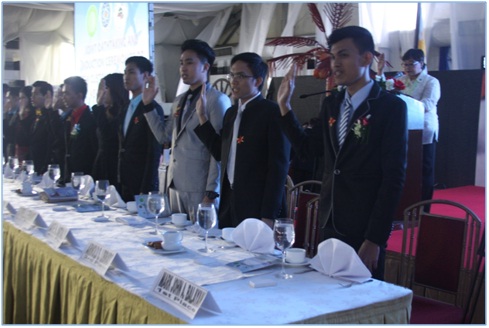 Manila, December 20, 2016 - The Professional Regulatory Board for Customs Brokers (PRBCB) conducted the oath taking ceremonies of the new Professional Customs Brokers, last December 12, 2016 at the Tent City, Manila Hotel, One Rizal Park Manila.
Undersecretary Antonette C. Tionko, Department of Finance, delivered the motivational keynote speech. Commissioner Yolanda D. Reyes gave a brief inspirational message to all of the inductees. Hon. Nenette T. Dagondon, OIC/Member of the PRB for Customs Brokers, administered the oath of professionals and enjoined the inductees to continue on their pursuit for professional advancement by keeping abreast with the recent developments in the field.
Dr. Dennis A Del Pilar, National President of the Chamber of Customs Brokers, Inc., led the pledge of professionals and oath of membership to CCBI.
1,030 examinees passed the November 2016 Licensure Examination for Customs Brokers in Manila, Cebu and Davao.