Mr. Rolando Exibia Quiambao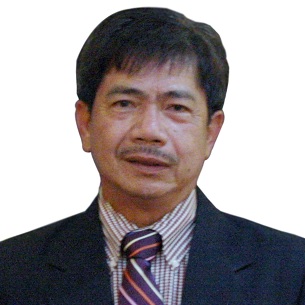 Mr. Rolando Exibia Quiambao
Mr. Rolando Exibia Quiambao, MA in Customs Broker
Chief Executive Officer Nonpareil International Freight & Cargo Services, Inc.
For his vast experience as a Customs Broker for more than three decades, his career encompassing establishment and operating firms in the Philippines freight forwarding and logistics industry, catering as vital partners to SMEs and multinationals particularly in the telecommunications sector, effectively promoting professional dealings with Philippine Bureau of Customs. He is also known for his participation in numerous activities within the professional organization – Chamber of Customs Brokers Inc. (CCBI) in his official capacity as the elected President where he initiated the annual Orientation Program for new entrants to the Customs Broker profession. Likewise for representing the profession outside the country particularly in matters of Trade Facilitation Advancement; for leading CCBI during the crucial shift from ACOS to 32M customs system;
For sharing his expertise through speaking engagements about new customs system, one of such is USAID funded program which was aimed at transparency and predictability being a member of the drafting committee of the Bureau of Customs Code of Conduct; for the establishment of Nonpareil-Banig Foundation, which advocates supplementary income for the members, and other revenue-generating programs, even immersion on environmental protection; and for his other involvement in different religious, social organizations such as – National Parish Prex Secretariat Foundation Association of Mouth and Foot Painting Artist, Payatas Orione Foundation, Save the Children Foundation, Ateneo de Zamboanga Pan Cada Dia - Scholarship and Feeding Program, La Hermandad Zamboanguena Foundation, PMI Alumni Association Scholarship Program.