Service on Wheels: PRC RO2 Launches Enhanced LERIS in Mobile Service
Posted on
04 October, 2017
Tuguegarao City, Cagayan – PRC RO2's 10-man team 'successfully' pilot tested and launched Enhanced LERIS via PRC's Virtual Private Network in a bid to accelerate the process cycle time of transactions through Mobile Services and decongest influx of clients coming to the Regional Office.
Also known as Enhanced Licensure Examination Registration and Information System, the online system was previously unavailable in Mobile Services until its testing and launch in three different locations namely Isabela State University Cauayan and Echague Campuses, and PLT College Inc. last Sept. 26-27, 2017 respectively.
"The successful launch of the technology in our mobile service opens an opportunity for PRC RO2 to improve the quality of service we provide to our stakeholders" says Regional Director Rodrigo F. Balaqui, Jr. who led the team.
"In all, with ample coordination and preparations, Enhanced LERIS advances the principles of public service expected from us by our stakeholders" Dr. Balaqui adds.
Services offered for the two-day activity include processing of applications for licensure examinations, PIC renewal, initial registration, certification, and authentication of PRC documents. A CPD Lane was also available for inquiries regarding CPD program.
Over 450 applicants and professionals were advised through their coordinators to secure appointments via www.prc-online.com to speed-up transactions. Enhanced LERIS currently features online appointment for transactions: application for exam, initial registration, and PIC renewal subject to the requirements of the Continuing Professional Development (CPD) Act of 2016.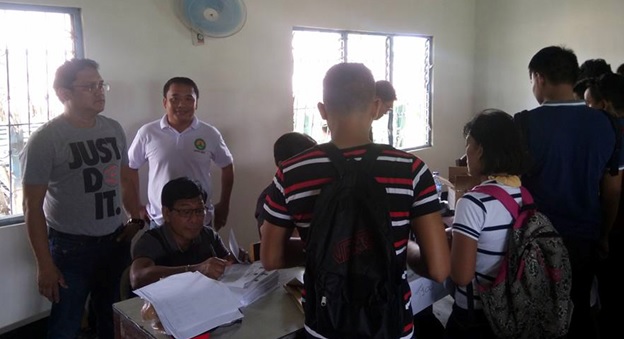 Cauayan City, Isabela – Regional Director Rodrigo F. Balaqui, Jr. (bottom) signs Notices of Admission (NOAs)
of Applicants for Licensure Examination for Criminologists at Isabela State University (ISU), Cauayan Campus
during the 1st leg of the two-day Mobile Service held last Sept. 26, 2017.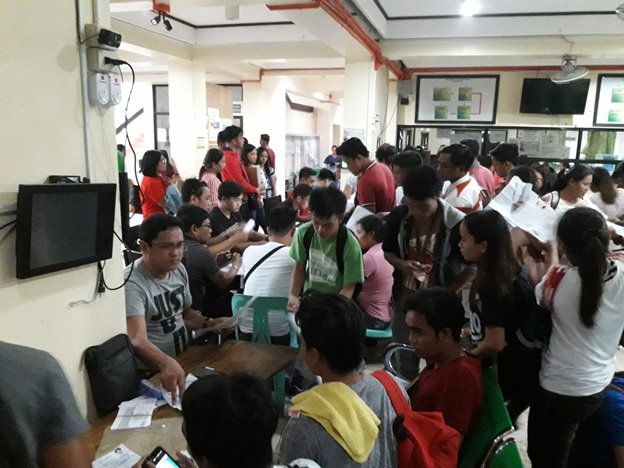 Echague, Isabela – Applicants for Licensure Examination for Agriculturists and Criminologists crowd around the
PRC RO2 Mobile Service Team at the Administration Building of Isabela State University (ISU) Echague Campus
during the 2nd leg of the two-day Mobile Service held last Sept. 26, 2016.