PRC Pilot-Tests Online Application System
Posted on
10 February, 2012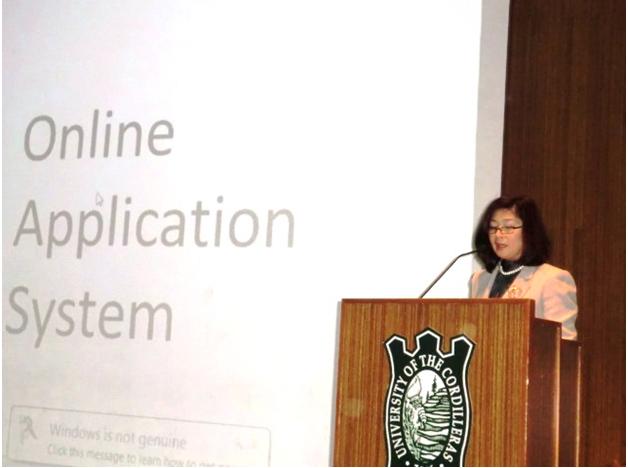 The Professional Regulation Commission (PRC) today announced the successful pilot testing of its Online Application System (OAS) at the University of Baguio and the University of Cordilleras on February 1 and 3, 2012, respectively, to examinees for the March 2012 Criminologists Licensure Examination. The OAS enables applicants to apply online anytime, anywhere at their convenience. Applicants will just have to go on line and not in line.
Applicants at the said universities who participated in the pilot testing overwhelmingly favored the adoption of OAS, saying it is user-friendly, faster and more convenient. Commissioner Jennifer Jardin-Manalili, who led the pilot-testing, assured nursing students attending the Student Nursing Congress in Baguio City that the OAS will also benefit the tens of thousands of applicants from Baguio and areas nearby for the Nursing Licensure Examinations in June 2012.
PRC Chairperson Teresita R. Manzala said that the OAS pilot testing paves the way for the rolling out of the Licensure Examination and Registration Information System (LERIS), which the PRC is implementing as part of its eServices and decentralization thrusts for 2012. She said that the LERIS and eServices will improve PRC services delivery nationwide. Subject to further refinements, the OAS will soon be adopted in all PRC offices to serve the growing number of applicants, especially for the nursing, teachers and criminologists licensure examinations.
Related Downloads