PRC 2015 Christmas Party
Posted on
06 January, 2016
Manila, January 6, 2016 --- The Professional Regulation Commission held its Christmas Party, hosted by Ms. Samarah Elyze Bilog and Mr. Romel Ruiz, last December 18, 2015 at the 5th floor, Bulwagang Nubla, PRC Central Office, Manila. The event started with a Thanksgiving Mass, led by Rev. Fr. Sonny De Claro. After the celebration of the Holy Eucharist, prayers were offered by other religious groups led by Heriberto Francisco, Omaimah Gandamra and Crisostomo Sta. Ines, followed by the singing of the national anthem and PRC hymn. This was initially followed by the introduction and giving of loyalty awards to various PRC Employees, Retirees, former Board Members and Posthumous.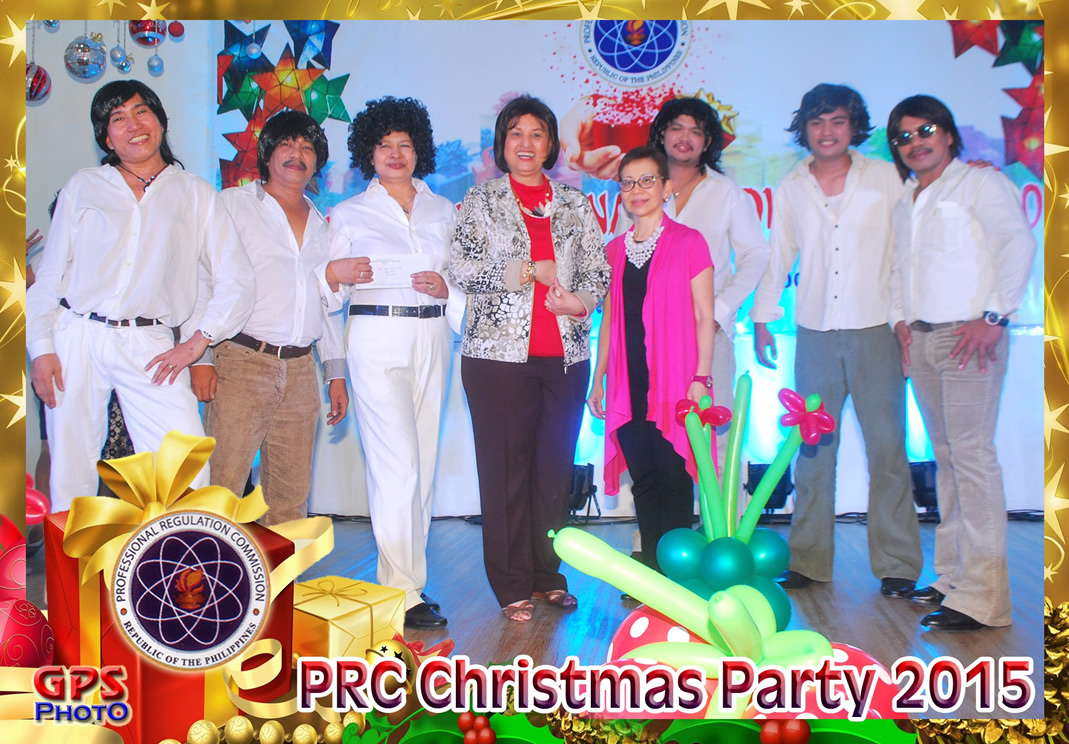 Various talent showcases were introduced for the first time of this year's Christmas Celebration which include Cosplay, Your Face Sounds Familiar contest and the PRC Wish Ko Lang segment, a special project conceptualized by the Commission to give assistance to selected PRC employees who are in dire need.
The program also included the giving away of gifts though raffle that had everyone at the edge of their seats. Winners of this year's PRC Cosplay went to Mr. Glen Pajaron, donned in a super robot Voltez V attire creatively made out of recycled cardboard pieces. The Your Face Sounds Familiar Champion went to the Office of Financial and Administrative Services of PRC who made the VST and Co. impersonation. The major grantee of the Wish Ko Lang Segment was Mrs. Hilda Bogoy, an employee of PRC, who is suffering from Diabetes Mellitus, Diabetic Retenopaty, Hypertensive Retenopaty, Pulmonary Tuberculosis and who is bereaved by former PRC security force, Mr. Ramon Bogoy. The event ended with the raffle of the grand prizes which include 50 inch TV set, Water Purifier, 32 inch TV set, Bedroom showcase, Kitchen showcase, Cash prize, among others. The closing remarks from Assistant Commissioner Aristogerson Gesmundo, was read by Atty. Ann Rose De Guia. After the Christmas program, all of the divisions were treated to a hearty dinner at the assigned areas.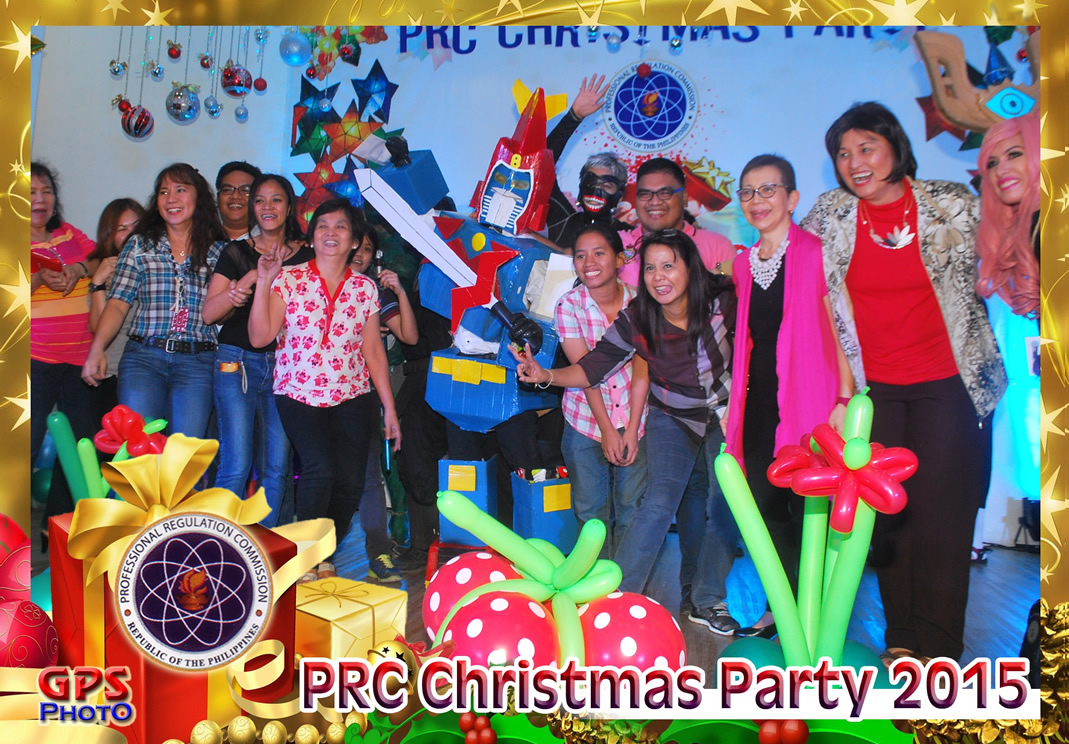 Furthermore, the Professional Regulation Commission, in collaboration with Jollibee Food Corporation held its children's Christmas party last December 17, 2015, at the 5th floor, Bulwagang Nubla, PRC main office, Manila. The event started at 2 pm, attended by various PRC employee's sons and daughters.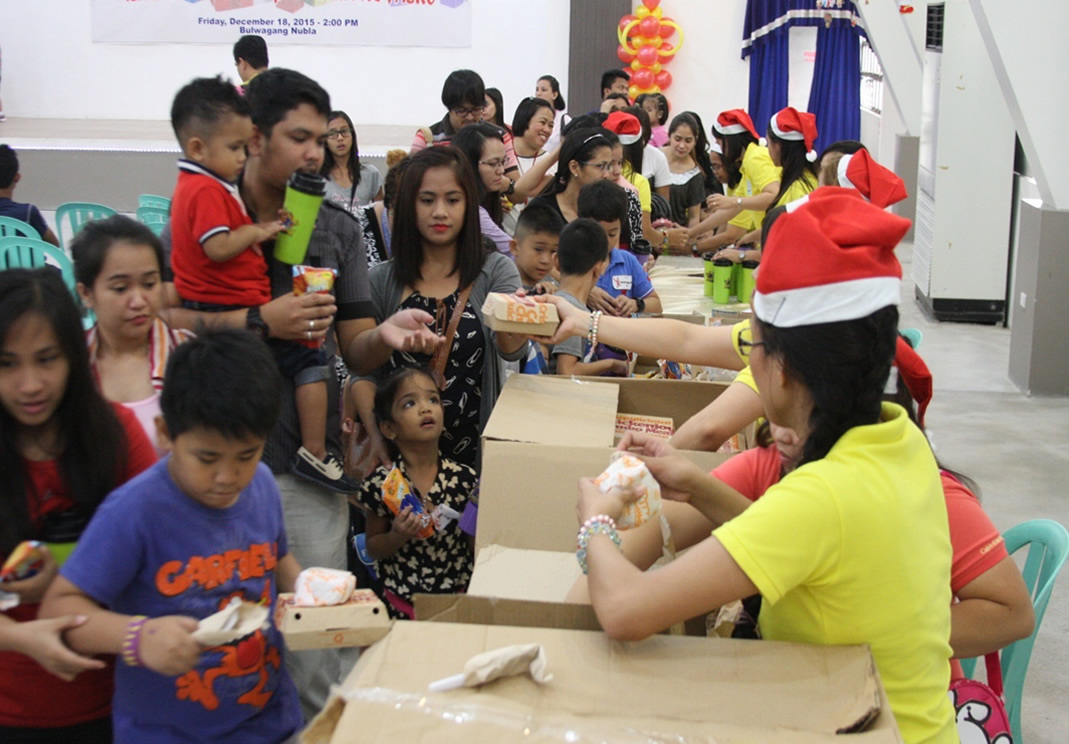 The marshals of the said event are the Human Resource and Management Division. They kicked off the event with a simple prayer, followed by some witty and fun parlor games, hosted by Elmer; a member of the Jollibee crew team that helped organized the event. The event winded down by giving away sumptuous Jollibee meal, free ice cream and a tumbler full of candy as giveaways. It was surely a fun filled day for both kids and young at heart alike.