Oathtaking of the New CPD Council Chairperson and Members for Guidance and Counseling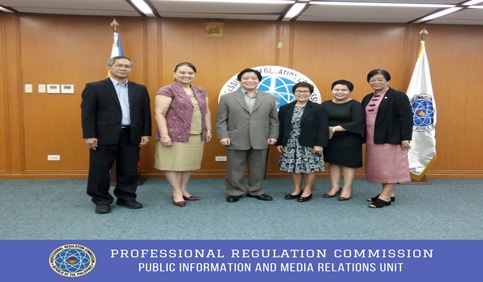 Manila, Philippines – The Commission's Chairman, Teofilo S. Pilando Jr. administered the oath-taking ceremony of the newly appointed Chairperson and Member of the Continuing Professional Development (CPD) Council for Guidance and Counseling.
Hon. Elena V. Morada, Chairperson and Ms. Shiela Marie G. Hocson, First Member, formally took their oath before the Professional Regulation Commission witnessed by Commissioner Yolanda D. Reyes and Commissioner Jose Y. Cueto Jr. on 2 July 2018, held at the Commission's Office at the Philippine International Convention Center, Roxas Boulevard, Pasay City.