Oath Taking and Induction of New Chemists
Posted on
22 November, 2016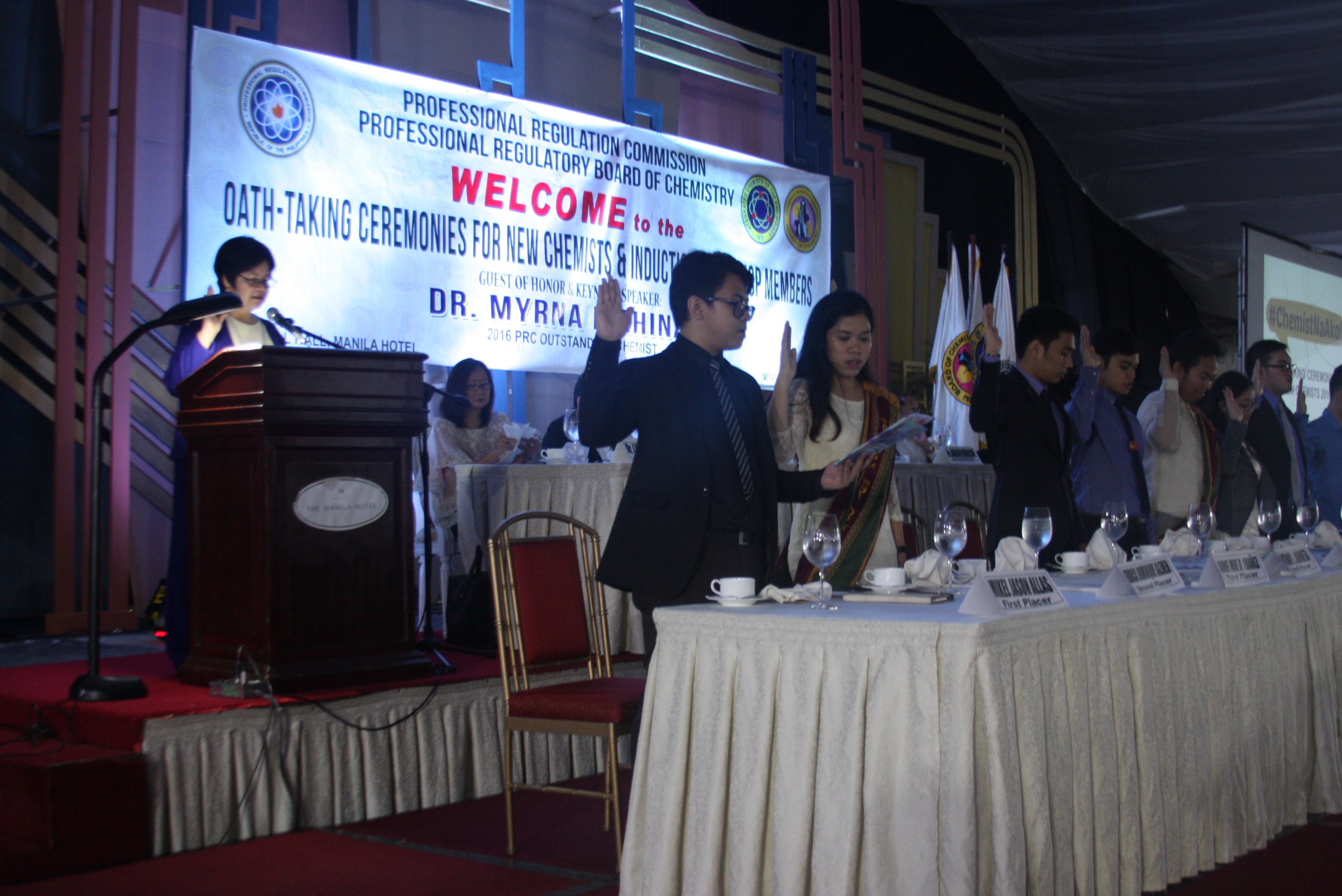 Manila, November 22, 2016 - The Professional Regulation Commission (PRC) held its annual Oath taking Ceremony for New Chemists at Manila Hotel last November 4, 2016. In attendance were more than four hundred inductees.
Dr. Myrna Mahinay, 2016 PRC Outstanding Chemist awardee, was the guest speaker in the event who emphasized that the newly inducted Chemists may choose from a "wide variety of career paths, leading to the same goal of working for the development of the nation, and the world at a bigger context".
Dr. Fabian M. Dayrit, President of the Integrated Chemists of the Philippines (ICP) led the induction of the new Chemists and stressed the importance of their membership to enable the ICP to guide them all in their career as a duly licensed and registered Chemist.
The recent October 2016 Chemist Licensure Examination held in Manila, Cagayan De Oro and Cebu yielded five hundred fifty nine (559) board passers.