Nursing Graduates Test Online Application System in Zamboanga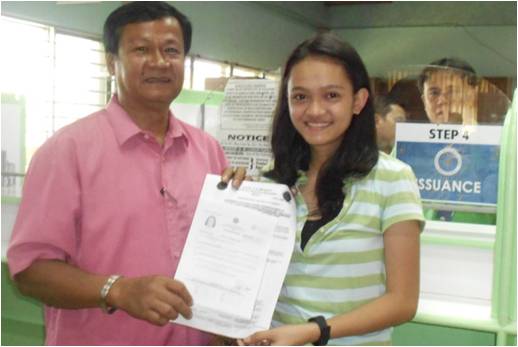 Some 62 nursing graduates in Zamboanga yesterday submitted their applications for the June 30-July 1, 2012 nurse licensure examination (NLE) through the online application system (OAS). On the first day the system was launched at PRC Zamboanga, Ms. Mia Christine I. Fernando of the Ateneo de Zamboanga became the first applicant ever to use the OAS. Gladly receiving her notice of admission shortly after submitting her application at the PRC-Zamboanga application kiosk, Ms. Fernando said she found the system to be user friendly. Ms. Fernando is shown here holding her Notice of Admission with Director Senando Esteban of PRC-Zamboanga.
At the Western Mindanao State University, about 100 nursing graduates attended the orientation on the OAS. The graduates with complete requirements thereafter processed their applications through the PRC's Zamboanga mobile services at the campus.
The OAS launching at PRC Zamboanga is the 8th in a series of testing and deployment in the regional offices of PRC, which aim to facilitate the submission and processing of applications for the various board examinations through the use of information technology. The system allows applicants to submit applications online in accordance with the PRC's vision for PRC clients to "go online, not in line." The OAS was previously tested and deployed successfully in Baguio, Davao, Cebu, Manila, Iloilo, Cagayan de Oro and Legazpi.
Related Download