New members of the Board for Professional Teachers sworn into office
Posted on
08 January, 2013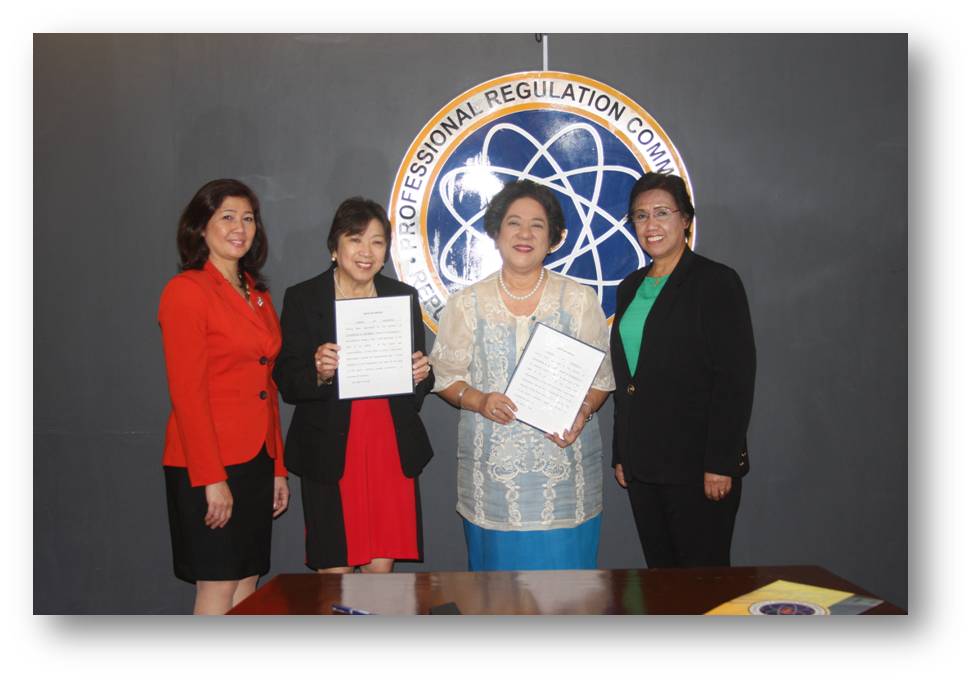 Manila, January 2013 – Dr. Rosita L. Navarro and Dr. Paz I. Lucido, who were recently appointed new members of the Board for Professional Teachers, formally took their oath before the Professional Regulation Commission.
The oath of the new members of the board was administered by PRC Chair Teresita R. Manzala and witnessed by Commissioner Jennifer Jardin-Manalili on January 2, 2013 at the PRC Conference Room in Manila.
Dr. Rosita L. Navarro, who replaced Dr. Faith M. Bachiller as chairperson of the board, was the sixth president and former chief academic officer of Centro Escolar University in Manila. She was conferred the Outstanding Professional Teacher by the Professional Regulation Commission and is currently the Dean Emeritus of Graduate School of CEU and the Chairman of Philippine Association of Colleges and Universities Commission on Accreditation (PACUCOA).
Dr. Paz I. Lucido, on the other hand, received citations and awards from CEU and UST recognizing her contributions to research and lectures which focused on principles of teaching and instructional technology, the teacher education curricula and other futuristic subjects that relate teacher education to the technologies of learning in the 21st century.
Related Downloads