New Member for Board of License Forester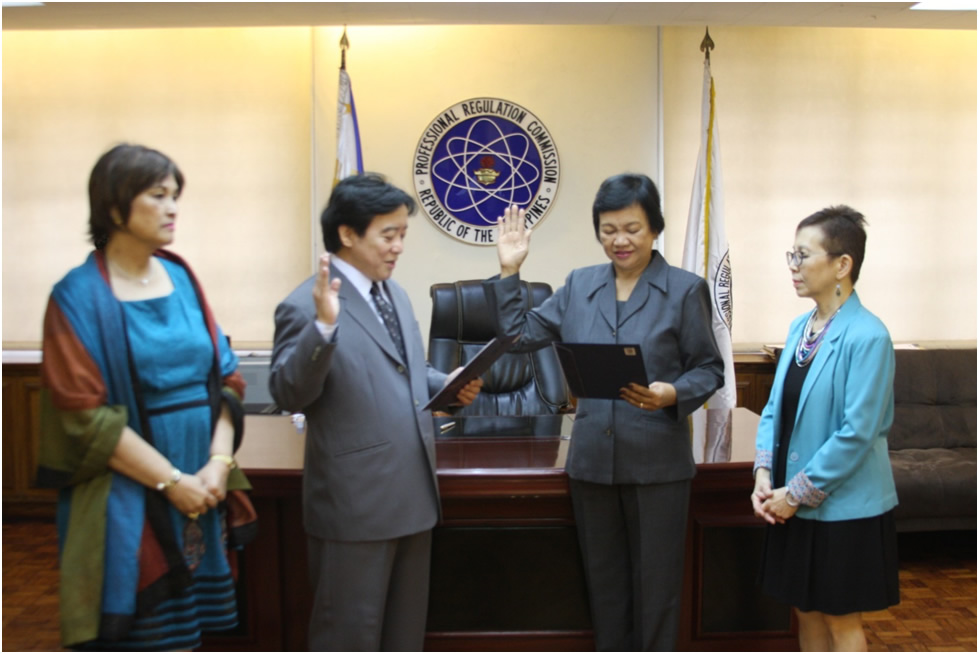 Manila, March 16, 2016 – Hon. Neria Agra, Andin, who was recently appointed new member of the Board of Forester, formally took her oath before the Professional Regulation Commission last Tuesday, March 8 2016.
Her oath was administered by PRC Chairman Teofilo S. Pilando Jr, Commissioner Angeline T. Chua Chiaco and Commissioner Yolanda D. Reyes.
Hon. Neria Agra Andin earned her BS Forestry at the Central Mindanao University and her Graduate studies, Master of Science in Forestry and Forest Biological Science at the University of the Philippines, Los Baños. She also received various outstanding awards including Career Executive Service Performance Evaluation Rating and Eagle Awardee from DENR – ACE.