New Member for Board of Geodetic Engineering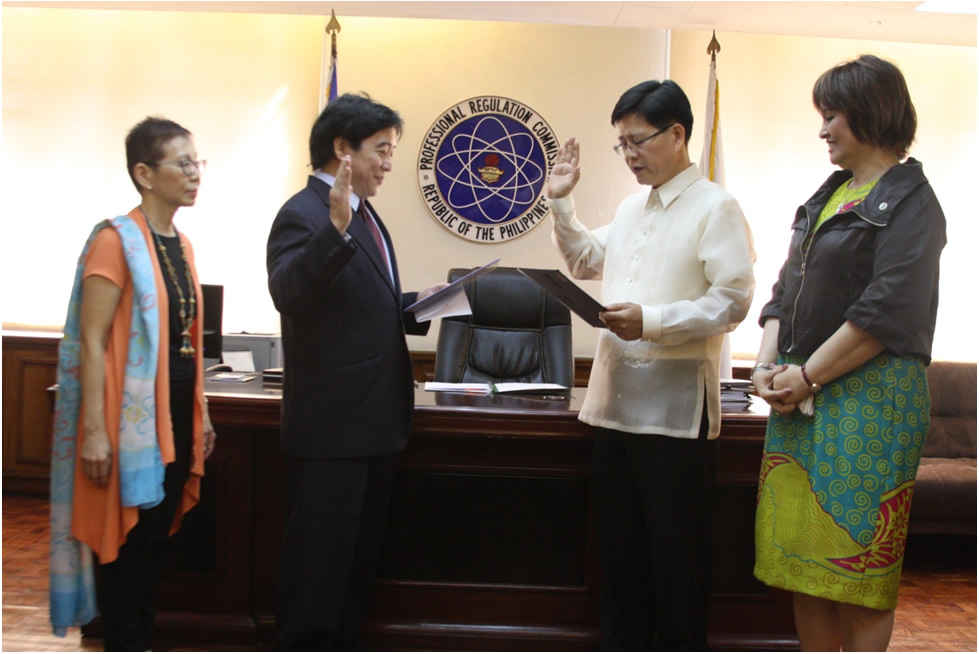 Manila, March 16, 2016 – Hon. Randolf Savidal Vicente, who was recently appointed new member for the Board of Geodetic Engineering, formally took his oath before the Professional Regulation Commission last Tuesday, March 8, 2016. His oath was administered by PRC Chairman Teofilo S. Pilando Jr, Commissioner Angeline T. Chua Chiaco and Commissioner Yolanda D. Reyes.
Hon. Vicente is a former consultant at National and Local Government and International Development Institutions. He was also the former Assistant Director of Mapping and Geodesy Department at and a former Planning Officer V of Plans and Operation Division, Both at National Mapping and Resource Information Authority - DENR.
He earned his BS in Geodetic Engineering at Araullo University, Cabanatuan City and BS in Civil Engineering at Saint Louis University, Baguio City. He finished his MS in Management Engineering at Adamson University, MS in Remote Sensing and Ph.D in Urban and Regional Planning at the University of the Philippines. Hon. Vicente was bestowed the Outstanding Alumni of the University of the Philippines in 2012.