New Member for Board of Dentistry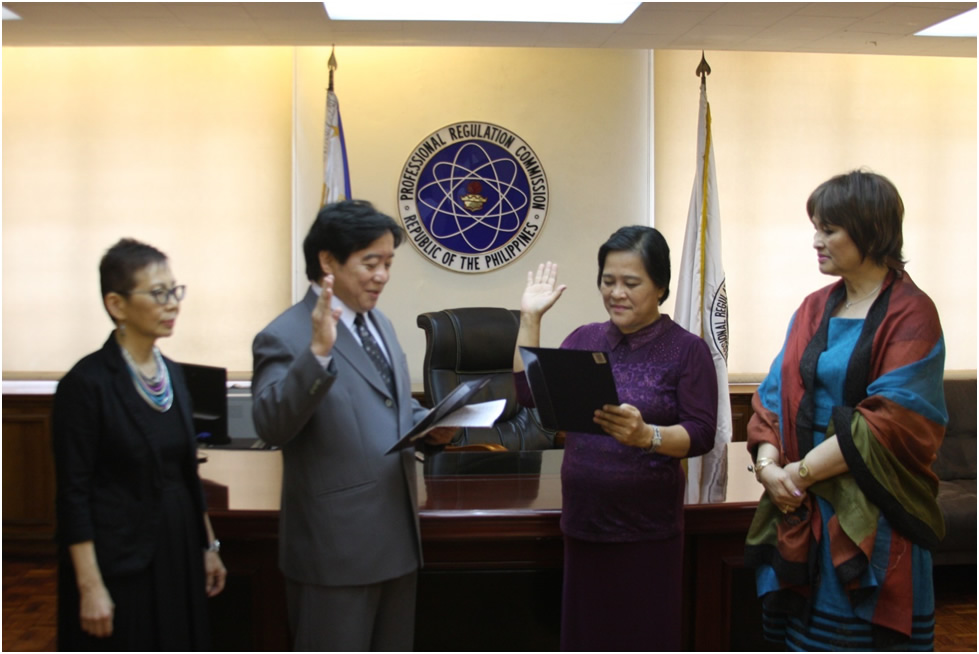 Manila, March 16, 2016 – Hon. Maria Jona Develos - Godoy, who was recently appointed new member of the Board of Dentistry, formally took her oath before the Professional Regulation Commission last Tuesday, March 8 2016.
Her oath was administered by PRC Chairman Teofilo S. Pilando Jr, Commissioner Angeline T. Chua Chiaco and Commissioner Yolanda D. Reyes.
Dr. Maria Jona Develos – Godoy is a former Dean and assistant to the Dean for Academic Affairs of Dentistry at Centro Escolar University.
She finished earned her BEED at Asuncion Lopez Lizares Elementary School in March 1976 and her BSED at West Negros College in March 1980. She earned her Doctorate of Dental Medicine, Master of Art, Major in Teaching, Master of Science in Dental Education and Doctor of Philosophy at Centro Escolar University in March 1986, 1994, 2003 and 2007 respectively.