New Member for Board of Chemistry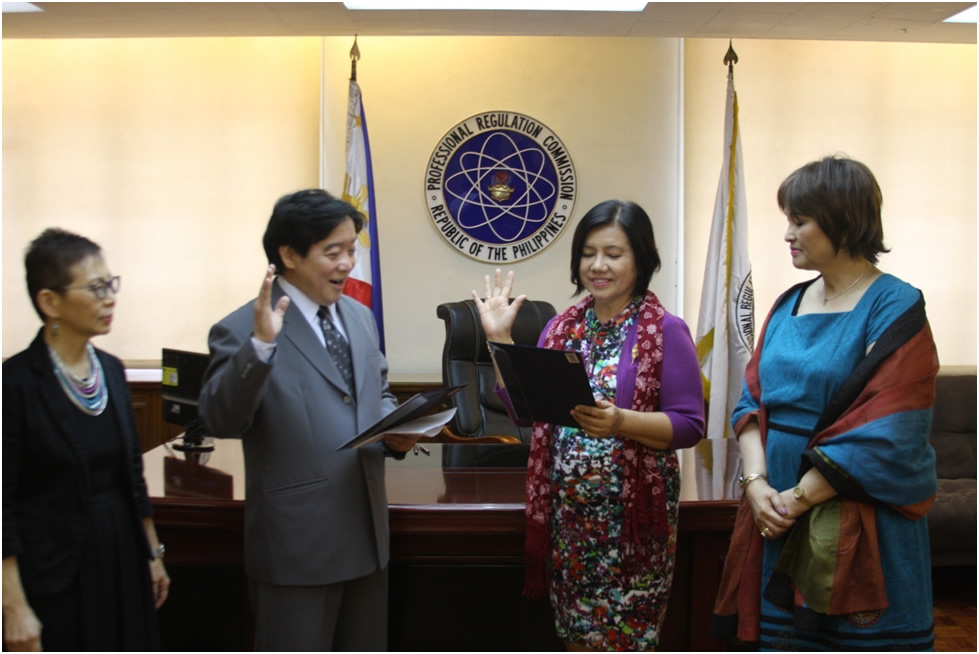 Manila, March 16, 2016 – Hon. Ma. Theresa C. Cayton, who was recently appointed new member of the Board of Chemistry, formally took her oath before the Professional Regulation Commission last Tuesday, March 8 2016.
Her oath was administered by PRC Chairman Teofilo S. Pilando Jr, CommissionerAngeline T. Chua Chiaco and Commissioner Yolanda D. Reyes.
Hon. Ma. Theresa C. Cayton is a former Environment Management Consultant for Asia Pacific Roundtable for Sustainable Consumption and Production. She was a former Technical Consultant, Plant and Public Affairs Manager, Production Officer, Quality Assurance Officer of Bayer Crop Protection and Research Assistant for International Rice Research Institute, Food and Nutrition Research Institute.
Hon. Ma. Theresa C. Cayton earned her BS Chemistry at the University of Santo Tomas and MS Soil Science at the University of the Philippines, Los Baños. She was bestowed the Outstanding Professional of the Year in the Field of Chemistry in 2008 by the PRC.