IECEP Outstanding Awardees for 2016
Posted on
15 November, 2016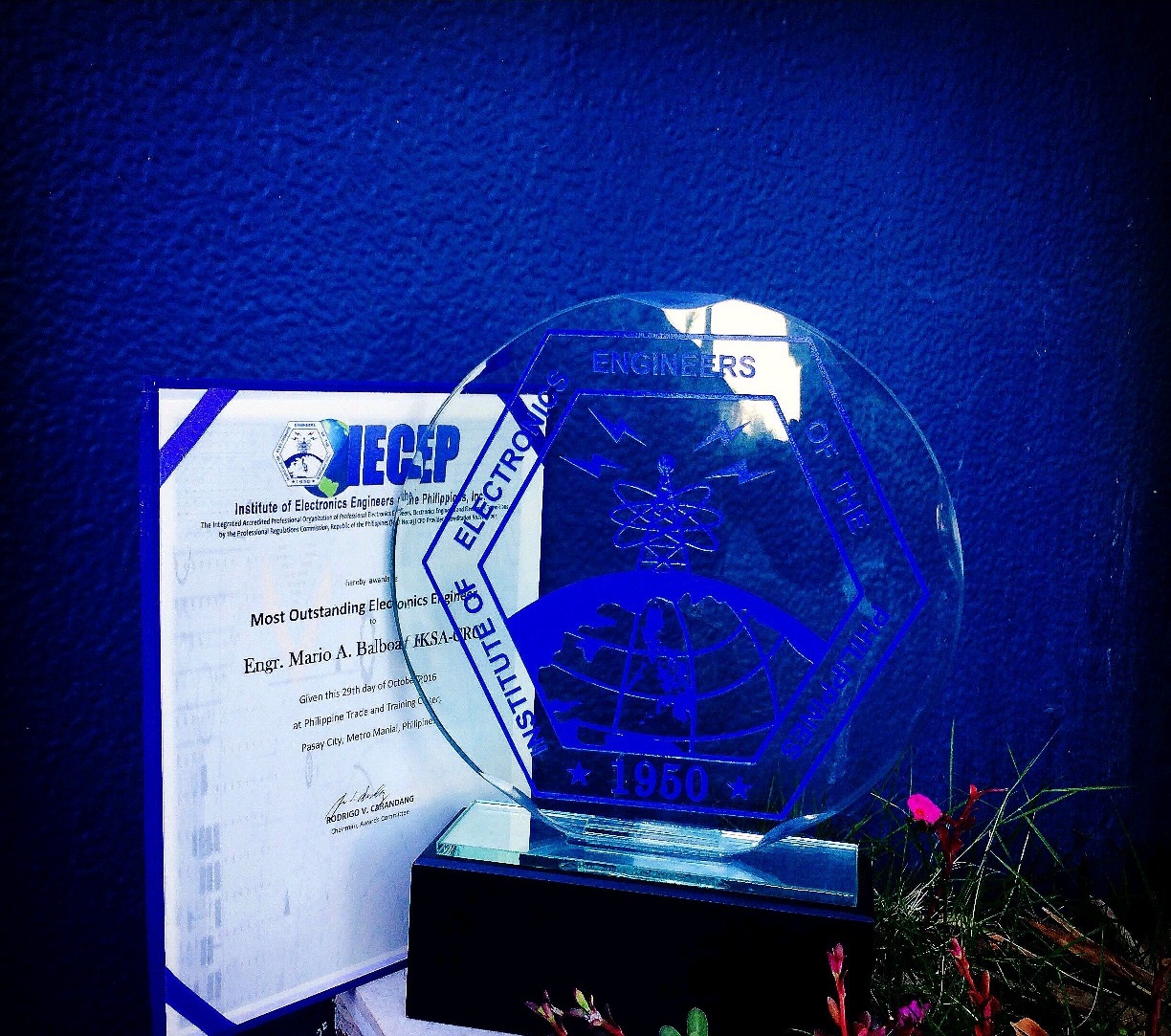 Manila, November 15, 2016 --- The Professional Regulation Commission recognizes the Institute of Electronic Engineers of the Philippines Inc. (IECEP) an Integrated Accredited Professional Organization of Professional Electronics Engineers, Electronic Engineers and Electronic Technicians for conducting the 66th Annual General Membership Meeting (AGMM) and International Electronics Conference and Exposition Philippines last October 27-29, 2016 at the Philippine Trade Training Center, Pasay City.
Capping the event was the presentation of the IECEP Outstanding Awardees for 2016.
IECEP Most Outstanding Electronic Engineer was conferred to Engr. Mario A. Balboa of Kingdom of Saudi Arabia Central Regional Chapter (KSA-CRC) for his excellent contribution in the industry. IECEP Outstanding Electronics Engineer in the field of ICT was awarded to Engr. Lemuel L. Duhaylungsod of Northern Mindanao Chapter for his display of exceptional professional dedication.
The IECEP Outstanding Foreign Chapter was awarded to KSA-CRC. The Outstanding Local Chapter was given to IECEP Cavite Chapter. Special Chapter Recognition was awarded to IECEP Cebu Chapter, Quezon City Chapter and Manila Chapter. A special citation for their valuable contribution to the 2016 Annual General Meeting was given to IECEP Manila Chapter and Quezon City Chapter.
The conferral was led by Engr. Rodrigo V. Carandang, Chairman of the Awards Committee.