ASEAN Chartered Professional Engineer August 2017 Conferment Ceremony
Posted on
04 September, 2017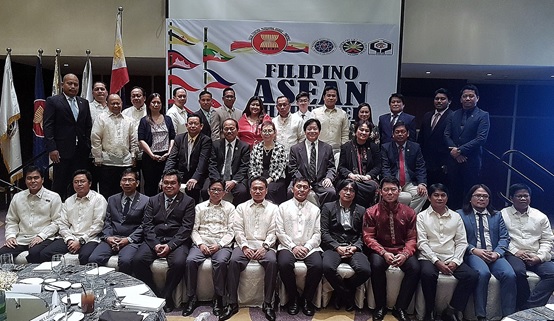 Manila, September 4, 2017 – The Professional Regulation Commission held its 6th ASEAN Chartered Professional Engineer Conferment Ceremony last August 25, 2017 at AG New World Manila Bay Hotel, Pedro Gil cor. M.H. Del Pilar, Manila.
The ASEAN Monitoring Committee on Engineering Services of the Philippines (AMCESP) represented by Chairman Teofilo S. Pilando Jr. of the PRC, National President Federico A. Monsada of the Philippine Technological Council (PTC), Chairman Francis V. Mapile of the Professional Regulatory Board of Electrical Engineering and Chief Buenaventura D. Macatangay of the Programs Development Division on behalf of Chairman Patricia B. Licuanan of the Commission on Higher Education (CHED) conferred the title "ASEAN Chartered Professional Engineer (ACPE)" to 46 Filipino Engineers. The title ACPE officially enables the conferees to register as Foreign Professional Engineer in any ASEAN host country to work in collaboration with counterpart ACPE within a common area of competency.
The PRC Chairman was joined by PRC Commissioner Angeline T. Chua Chiaco and PRC Commissioner Yolanda D. Reyes who respectively, gave their inspirational messages to the conferees.
For interested applicants in becoming an ASEAN Charted Professional Engineer, click here.