2016 PRC Employees' Union Executive Board takes oath
Manila, May 31, 2016 --- The winners of the recently concluded PRC Employees' Union General Election held at Bulwagang Nubla, 5th floor, PRC Annex Building last April 26, 2015, formally took their oath before the Professional Regulation Commission last May 18, 2016. The oath taking was administered by PRC Chairman, Hon. Teofilo S. Pilando Jr.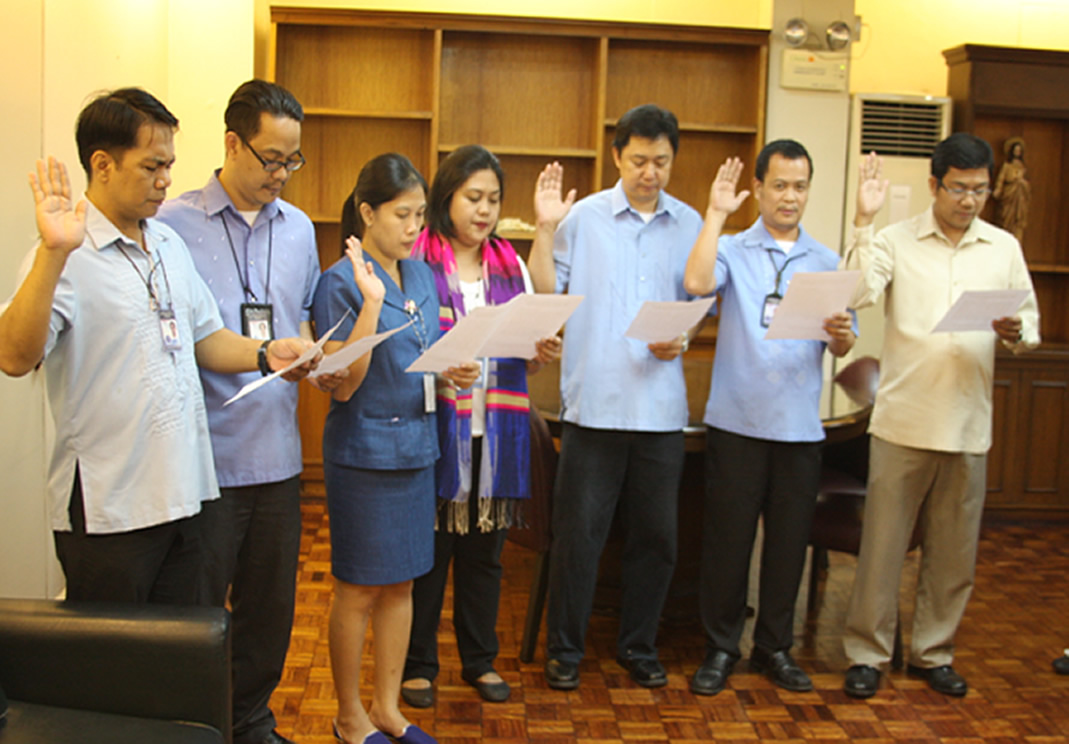 Pursuant to Resolution No. 2016 - 02, the newly elected officials of the 2016 PRC Employee's Union Executive Board are as follows:
President: Atty. Arjay R. Rosales
Executive Vice – President: Teodoro V. Mendoza II
Vice – President for Luzon: Ferdinand Mataac
Vice – President for Visayas: Nestor S. Zeta
Secretary : Rosewyndaluz Gascon
Treasurer : Paul Leo D. Abesamis
Auditor : Norielyn L. Ana
Public Relations Officer: John Marvin Magsalin
Sergeant – At – Arms: Heriberto F. Francisco
The Board of Directors shall hold office for a term of two (2) years until their successors shall have been elected and qualified.