New Members of Board of Geology
Posted on
18 January, 2016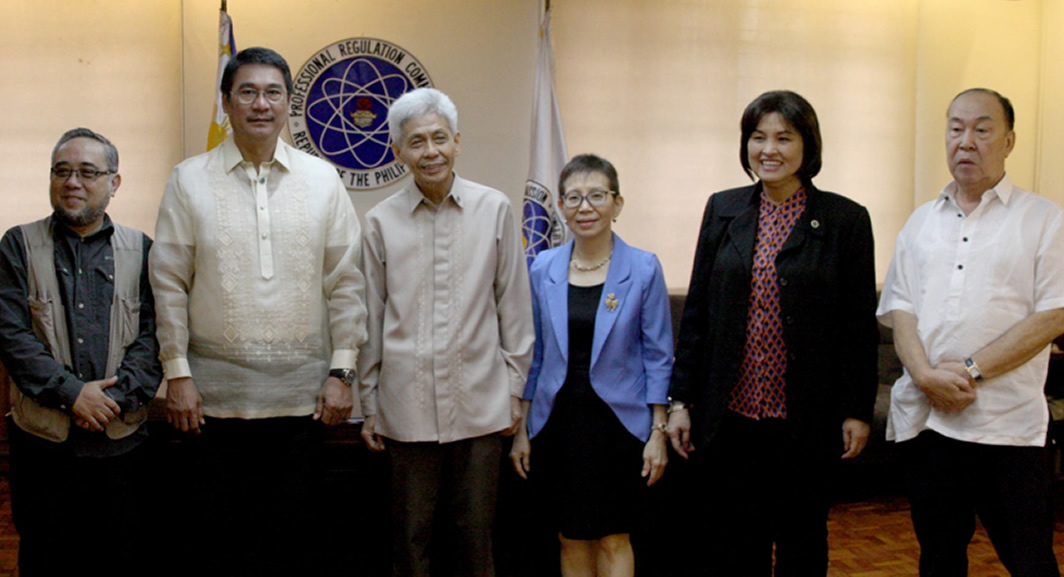 Manila, January 13, 2016 – Hon. Rolando Peña and Hon. Elmer Bandayrel Billedo, who were recently appointed new members of the Board of Geology, formally took their oath before the Professional Regulation Commission last Thursday, January 7, 2016. The oath of the new members of the board was administered by PRC Acting Chairperson Angeline T. Chua Chiaco and Commissioner Yolanda D. Reyes.
Hon. Rolando Peña is the former President, Vice President and Member of the Board of Directors of Geological Society of the Philippines, Chairman of UP Geology Alumni Association and vice president of Philippine – France Professional Association.
Hon. Rolando Peña earned his BS in Geology and MS Geology at University of the Philippines and was bestowed the Outstanding Professional of the year in the Field of Geology in 2009 by the PRC.
Hon. Elmer Bandayrel Billedo, on the other hand, is an experienced geologist with over 20 years of professional practice. He was the Officer-in-Charge – Assistant Director of Mines and Geosciences Bureau, Central Office, Department of Environment and Natural Resources. He finished his D.E.A and Doctorate Degree in Earth Sciences at the Institute of Geodynamique CNRS, Sophia Antipolis France.