New Member for Board of Chemical Engineering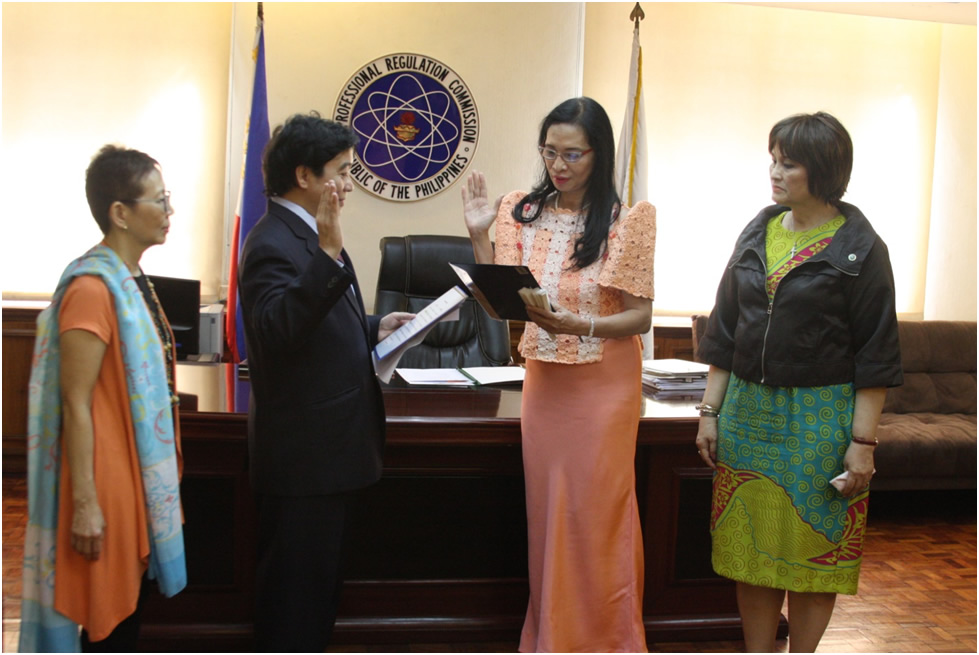 Manila, March 18, 2016 – Hon. Cyd Puertollano Aguilera, who was recently appointed as new member for the Board of Chemical Engineering, formally took her oath before the Professional Regulation Commission last Tuesday, March 8, 2016. Her oath was administered by PRC Chairman Teofilo S. Pilando Jr, Commissioner Angeline T. Chua Chiaco and Commissioner Yolanda D. Reyes.
Engr. Aguilera is the former Food Safety Associate, Quality Management and Process Excellence Specialist at the San Miguel Purefoods Corporation SMFI Corporate Planning and Management Service Group. She earned her BS Chemical Engineering at University of Santo Tomas, BS Accounting at Far Eastern University and Masters in Business at La Salle Business School and was a recipient of the Philippine Quality Award for Assessors for 5 consecutive years from 2007 up to 2011.