News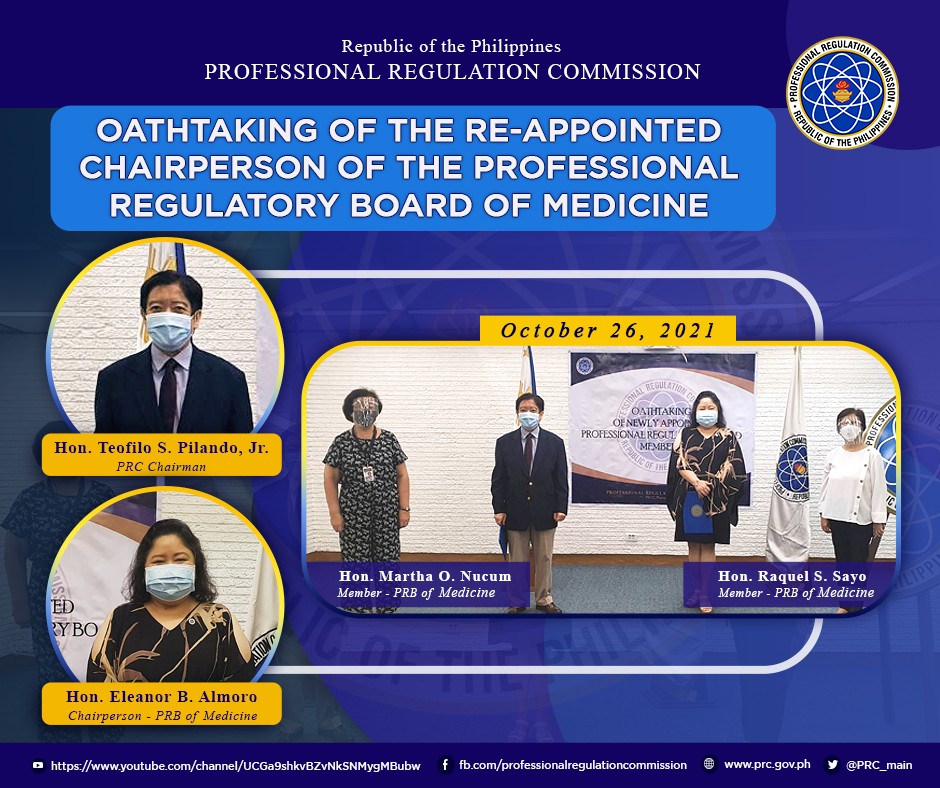 29 October, 2021
Hon. Eleanor B. Almoro, re-appointed Chairperson of the Professional Regulatory Board of Medicine (PRB-Medicine) formally took her oath before the ...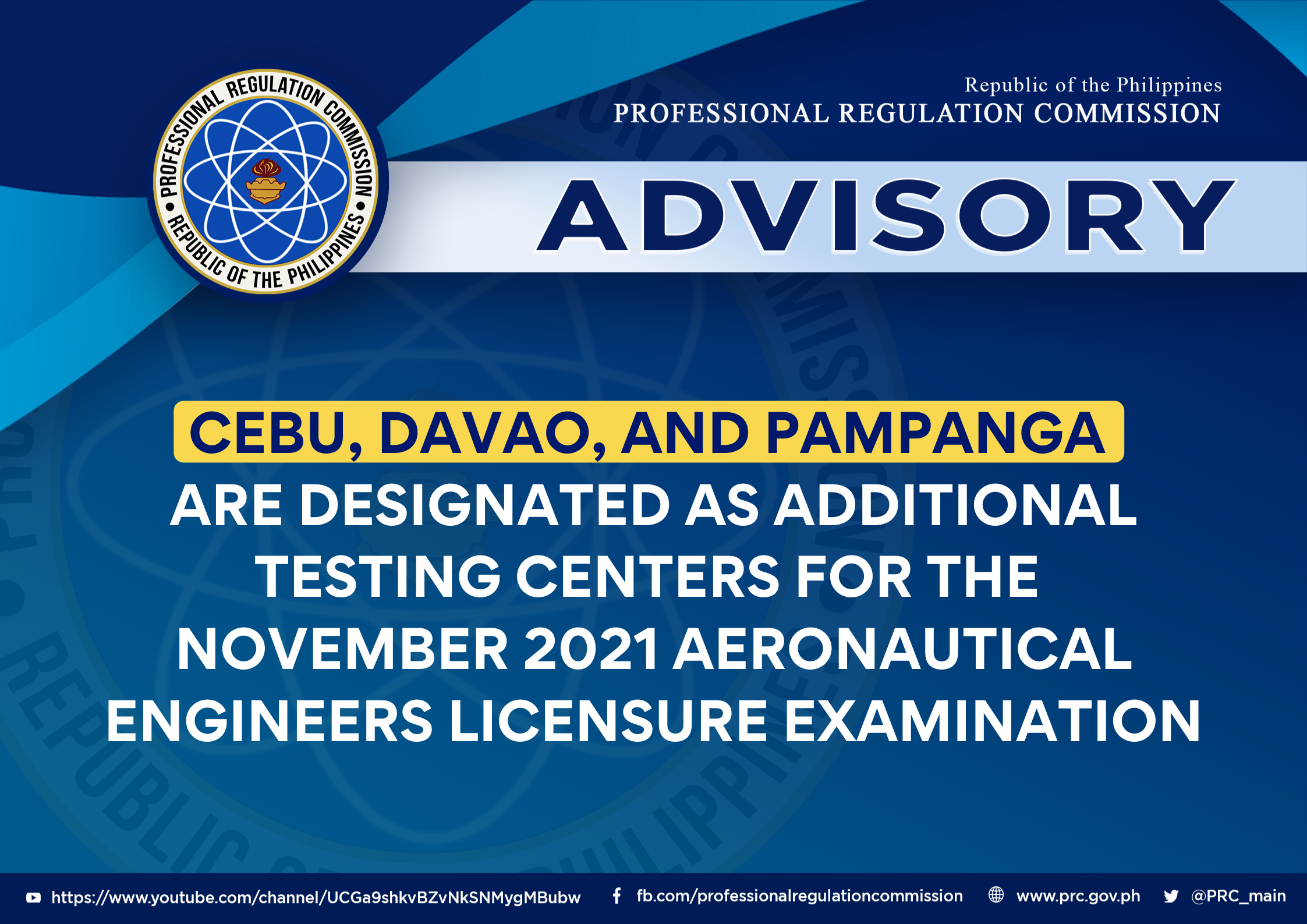 25 October, 2021
In view of the health measures imposed by the government to mitigate the spread of COVID-19 through social distancing and travel restrictions, the ...
18 October, 2021
Following the declaration of the Inter-Agency Task Force for the Management of Emerging Infectious Diseases (IATF-MEID) under Resolution No. 143-A ...
Pages