News
31 October, 2021
The Professional Regulation Commission (PRC) informs the public of the suspension of operations in all PRC Offices and Service Centers nationwide o...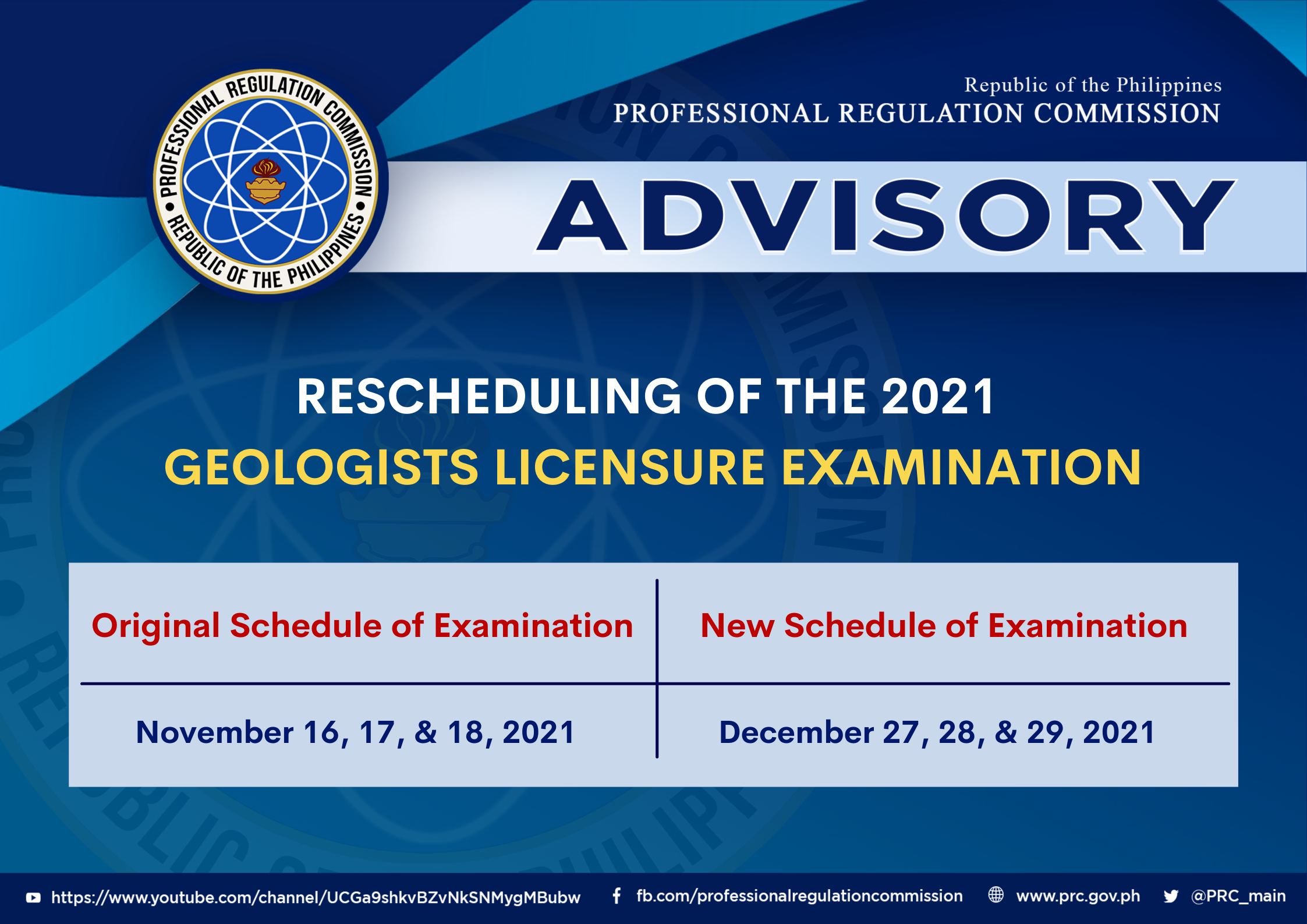 31 October, 2021
In consideration of the target pilot implementation of the Professional Regulation Commission's in-house Computer-Based Licensure Examination (CBLE...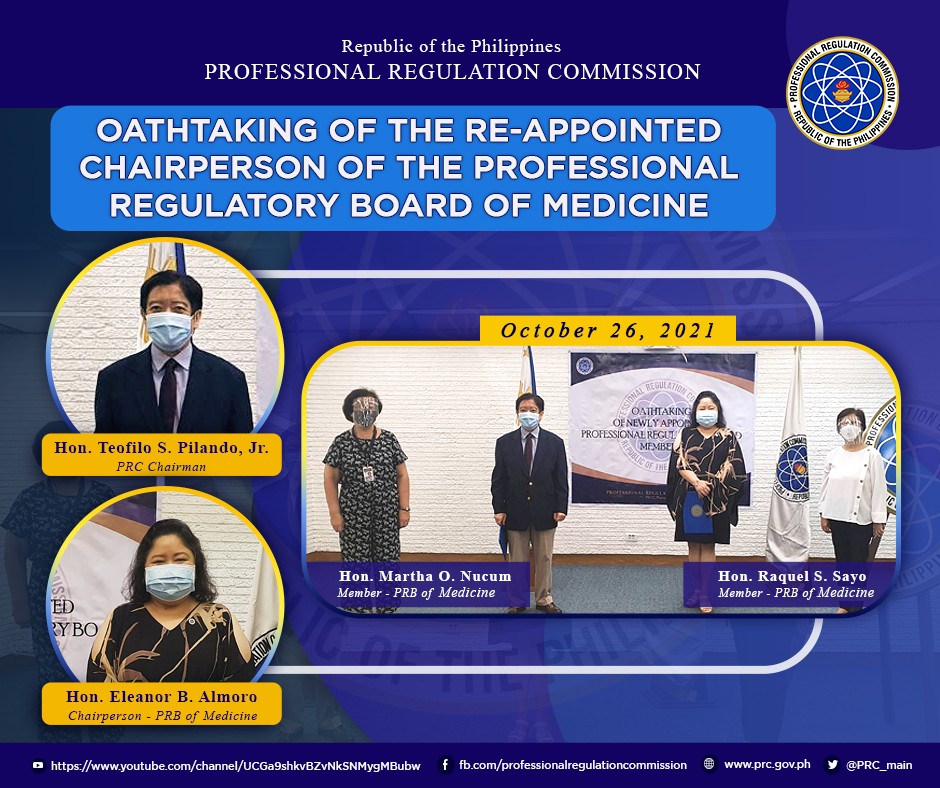 29 October, 2021
Hon. Eleanor B. Almoro, re-appointed Chairperson of the Professional Regulatory Board of Medicine (PRB-Medicine) formally took her oath before the ...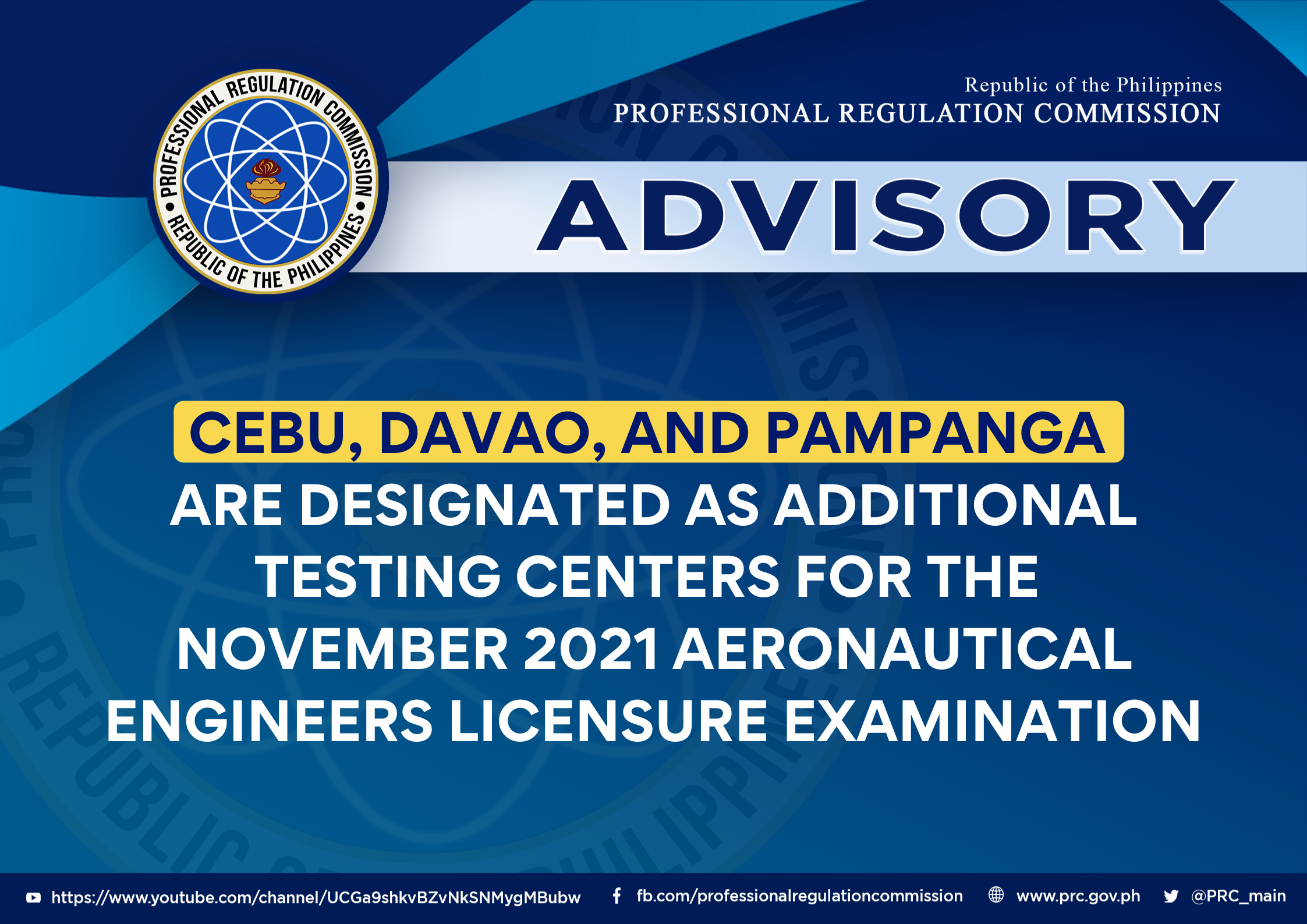 25 October, 2021
In view of the health measures imposed by the government to mitigate the spread of COVID-19 through social distancing and travel restrictions, the ...
18 October, 2021
Following the declaration of the Inter-Agency Task Force for the Management of Emerging Infectious Diseases (IATF-MEID) under Resolution No. 143-A ...
Pages