News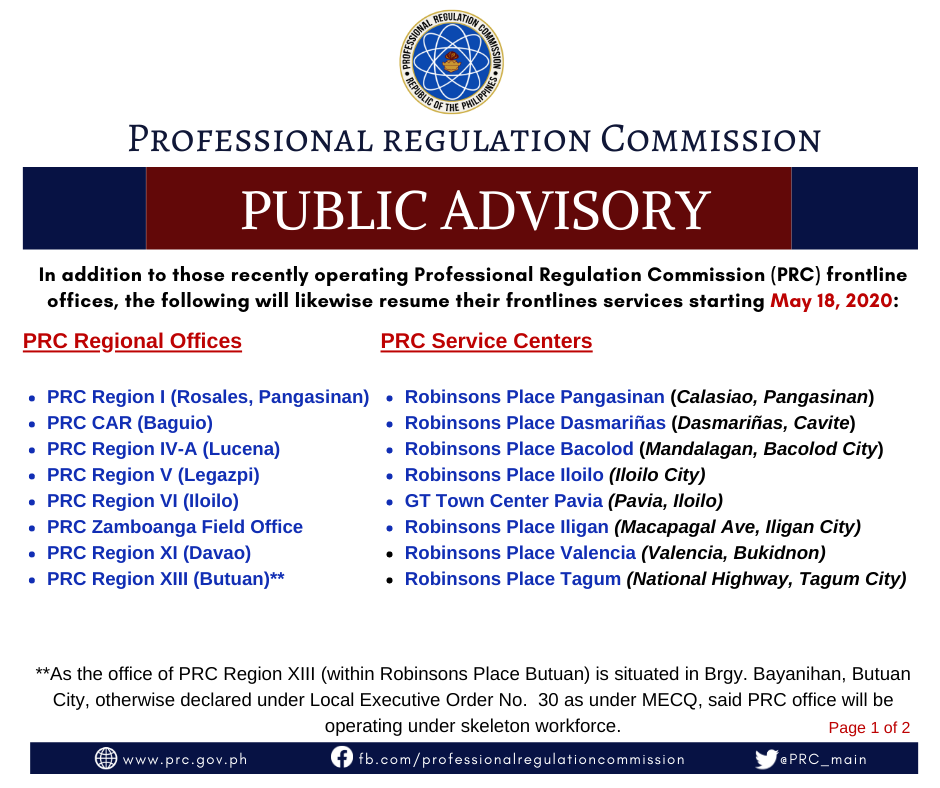 17 May, 2020
Following the imposition of General Community Quarantine (GCQ) in some areas of the country, the public is informed that,...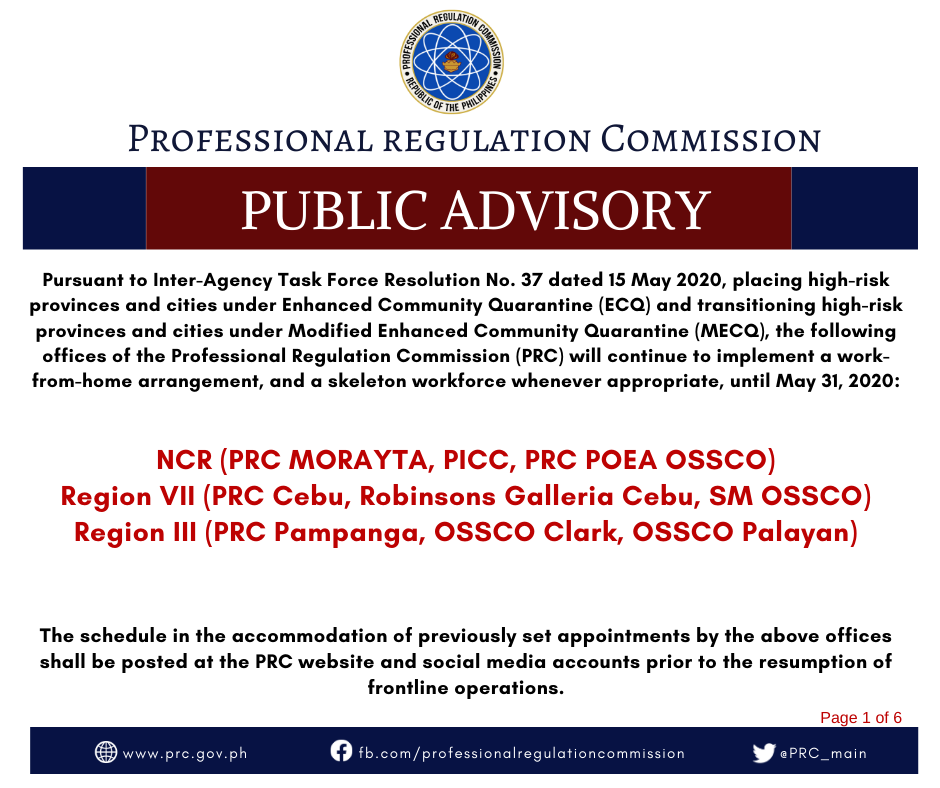 17 May, 2020
Pursuant to Inter-Agency Task Force Resolution No. 37 dated 15 May 2020, placing high-risk provinces and cities unde...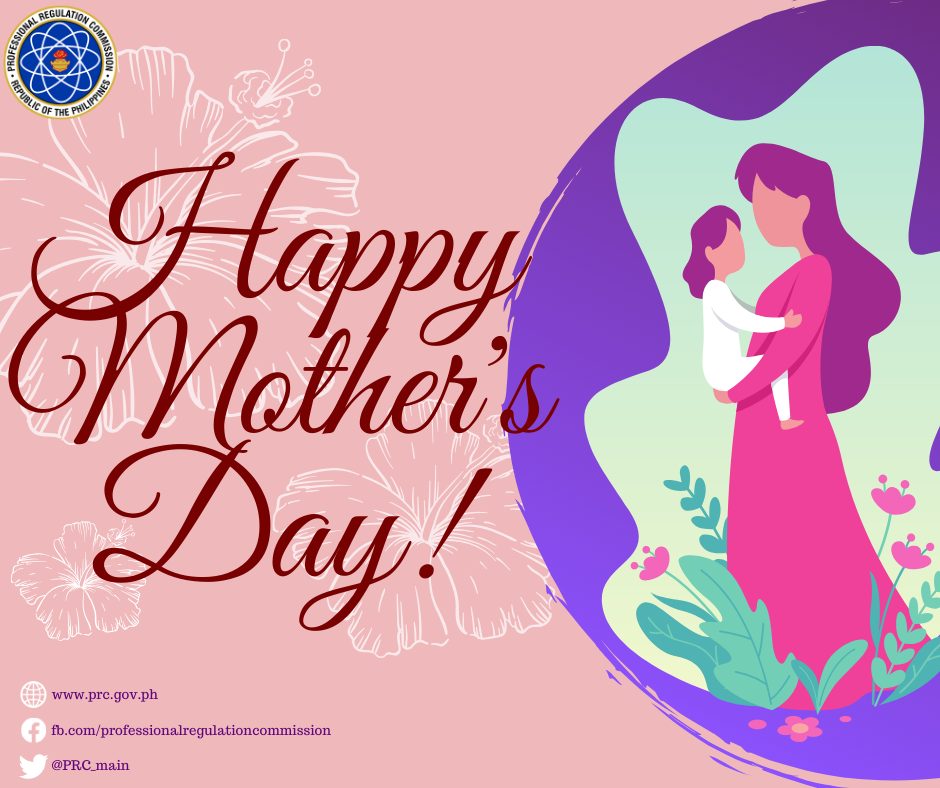 10 May, 2020
The Professional Regulation Commission pays tribute to all Mothers for the gift of Life and Love to al...
09 May, 2020
Following the Memorandum No. 512 (s.2020) imposing strict enforcement of QCP protocols issued by Bukidnon Provincial Governor Jo...
05 May, 2020
In view of the extension of the Enhanced Community Quarantine in some areas of the country until May 15, 2020, the Professional ...
Pages