News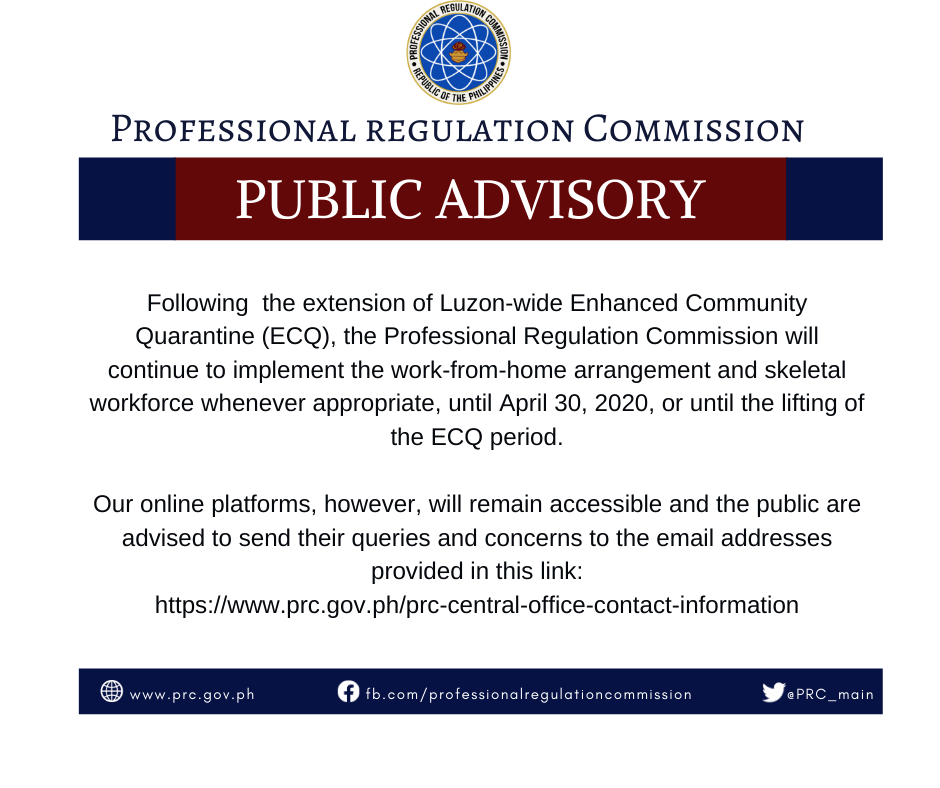 14 April, 2020
Following the extension of Luzon-wide Enhanced Community Quarantine (ECQ), the Professional Regulation Commission will continue ...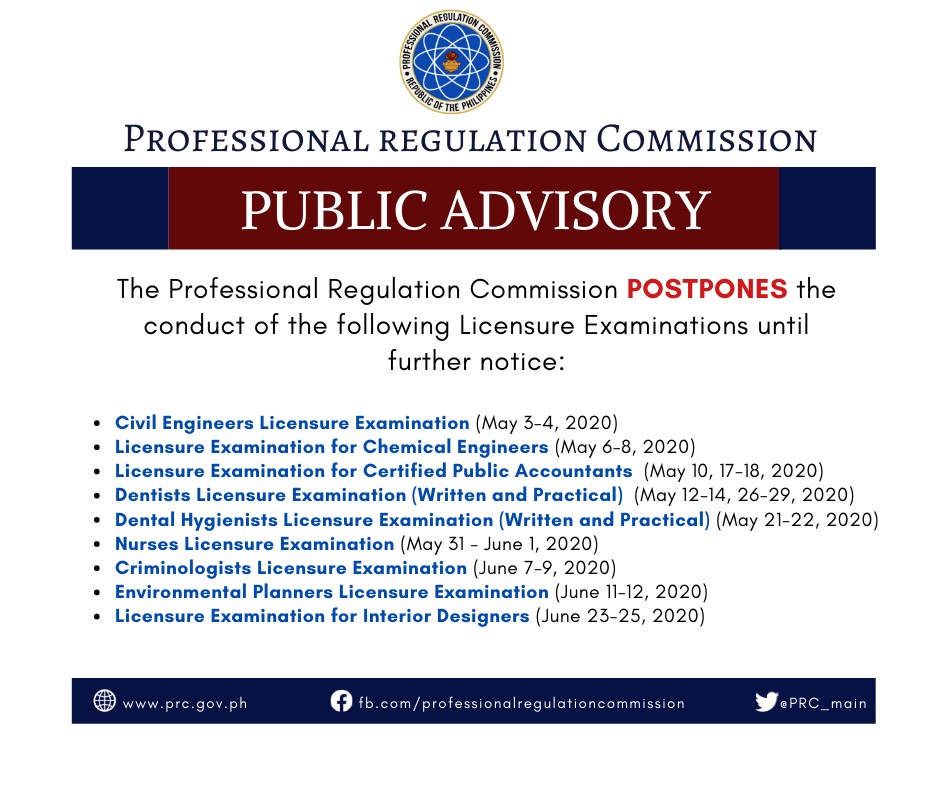 13 April, 2020
Pursuant to Republic Act No. 11469 (s.2020) or the Bayanihan to Heal As One Act declaring a State of National Emergency over the...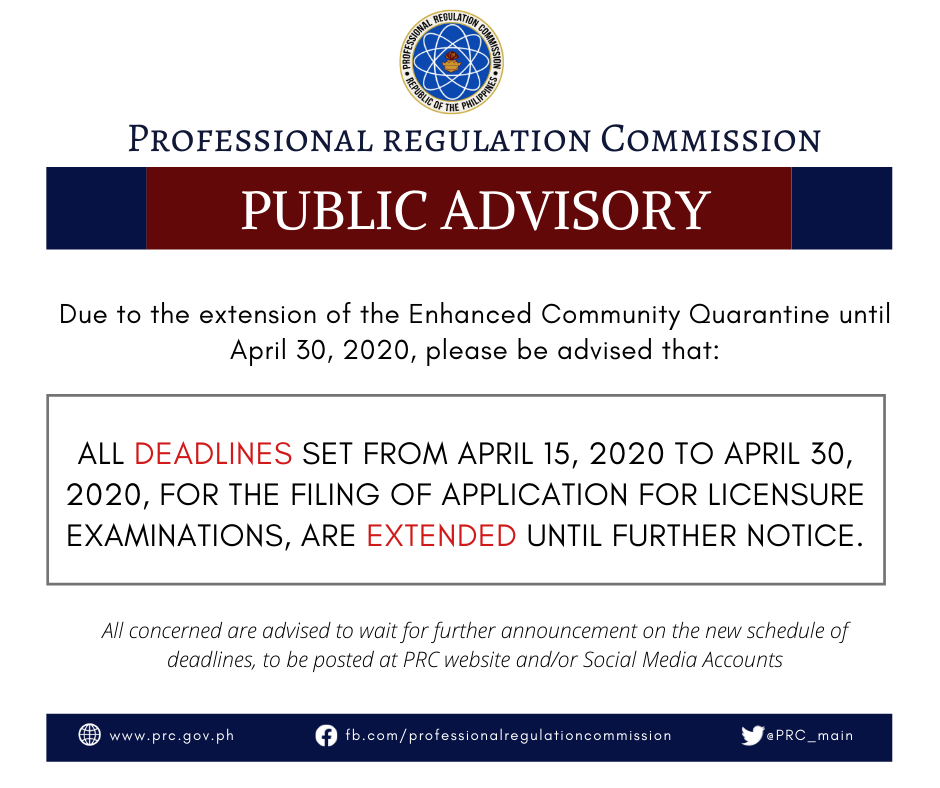 13 April, 2020
Due to extension of Enhanced Community Quarantine until April 30, 2020, please be advised that all deadlines set from April 15, ...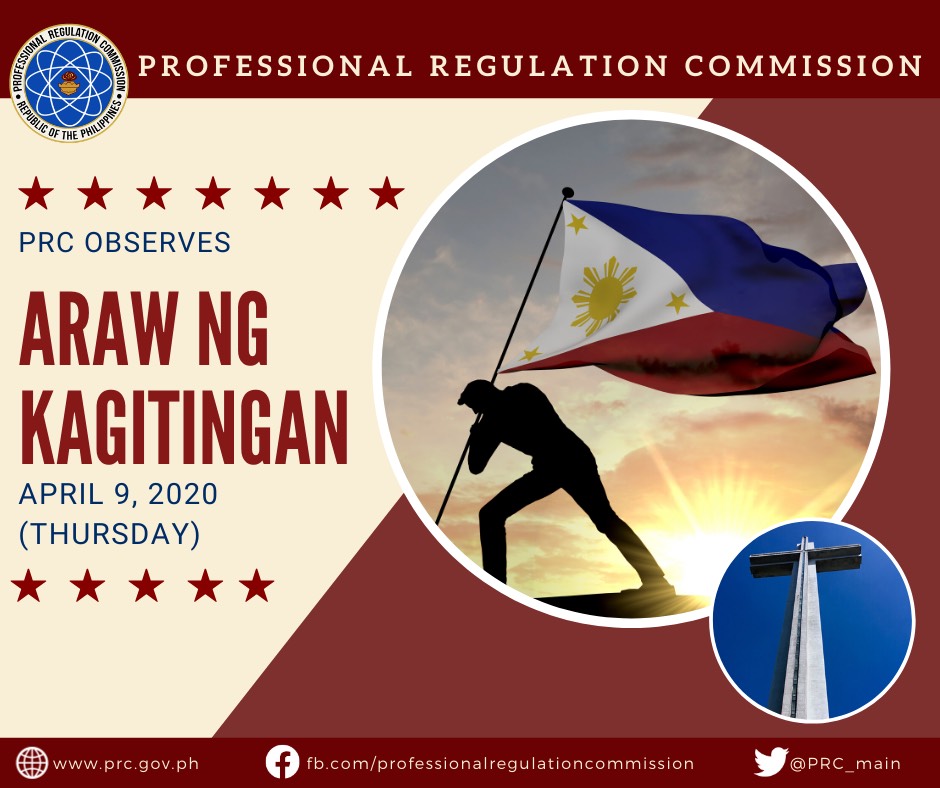 09 April, 2020
Isang pagpupugay sa ating mga Bayani na lumaban para sa ating Kalayaan at sa mga Makabagong Bayani na patuloy na lumalaban par...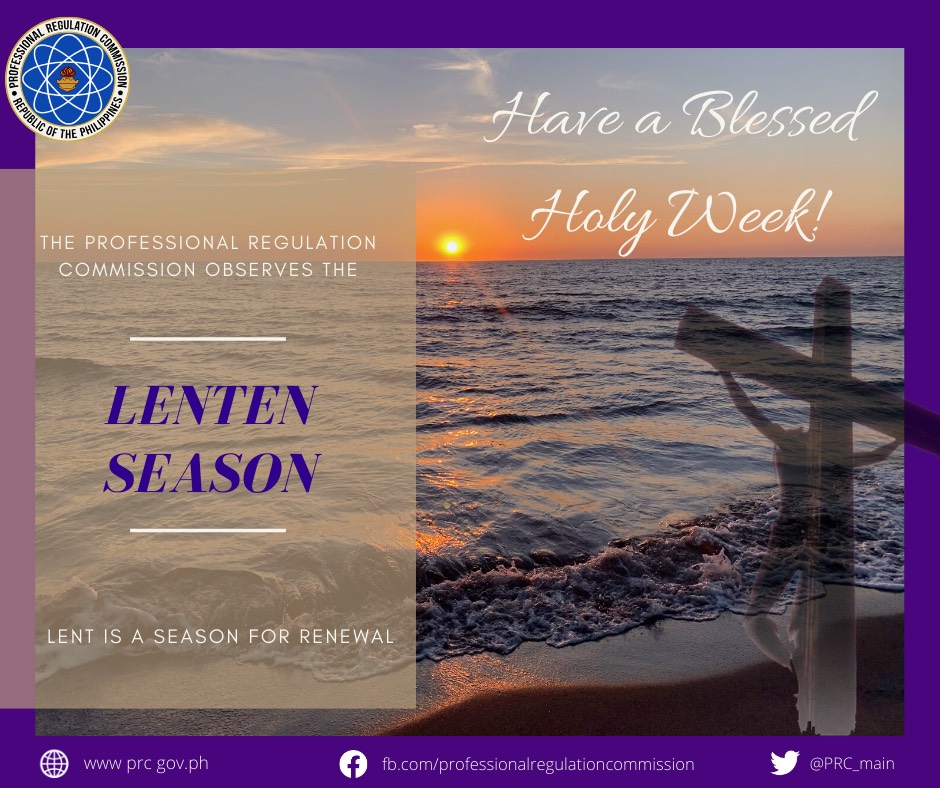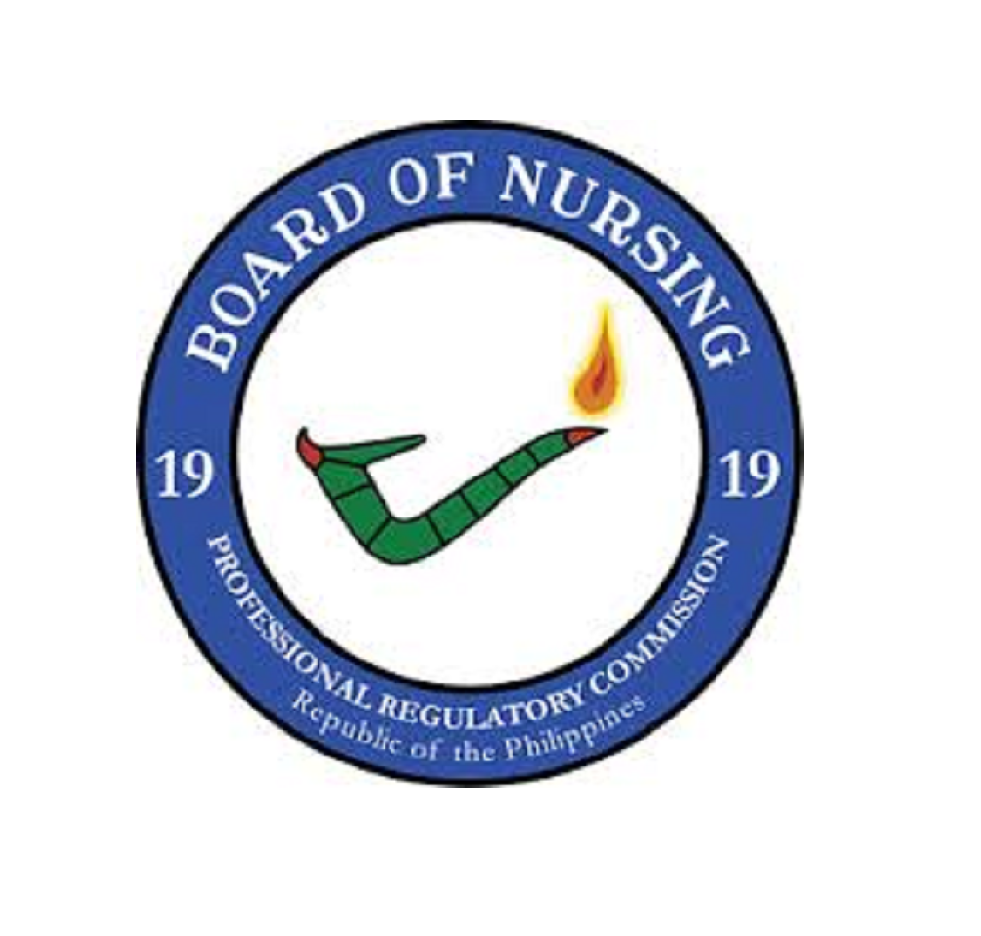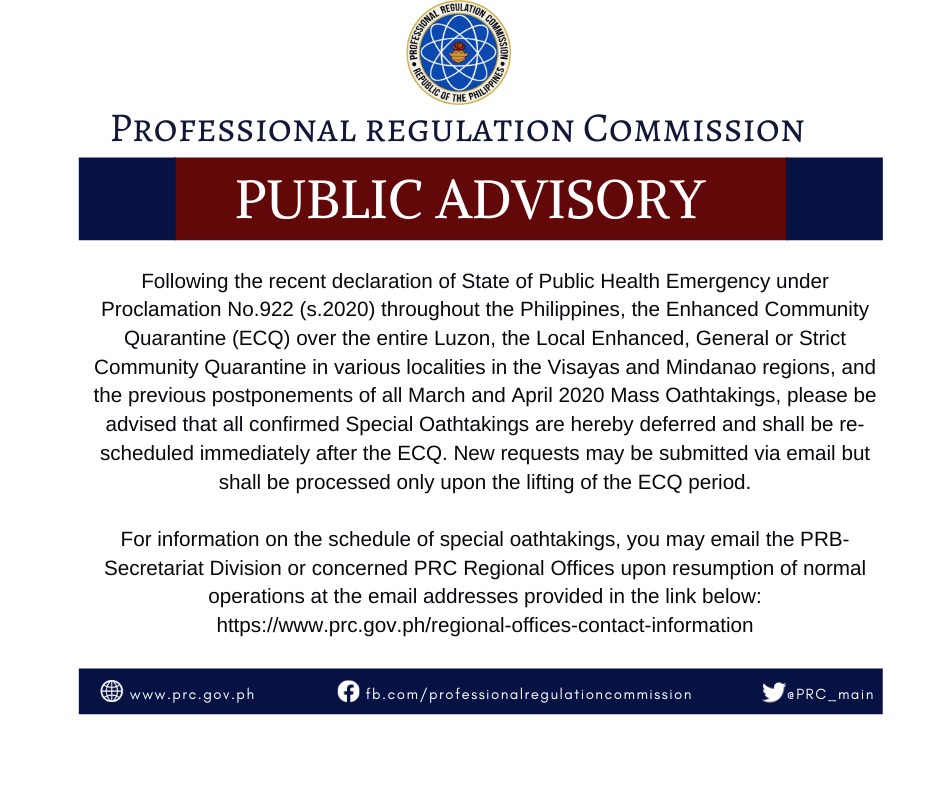 02 April, 2020
Following the recent declaration of State of Public Health Emergency under Proclamation No. 922 (s.2020) throughout the Philippi...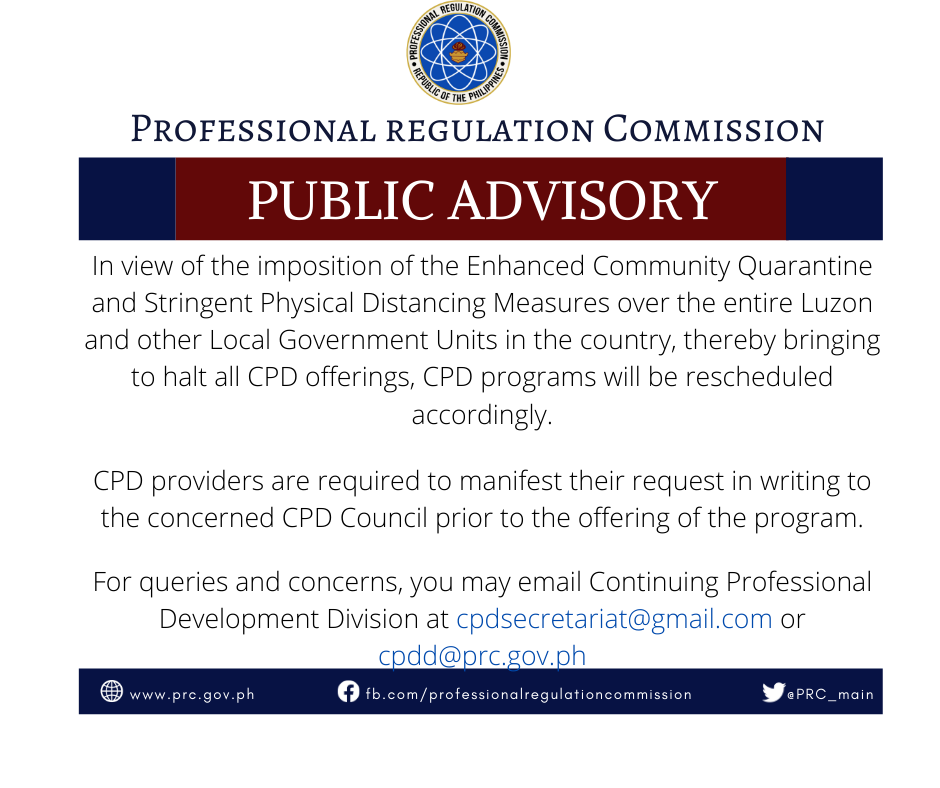 02 April, 2020
In view of the imposition of the Enhanced Community Quarantine and Stringent Physical Distancing Measures over the entire Luzon ...
Pages