News
19 May, 2020
Acknowledging the fact that professionals are constrained from attending Continuing Professional Development (CPD) programs and ...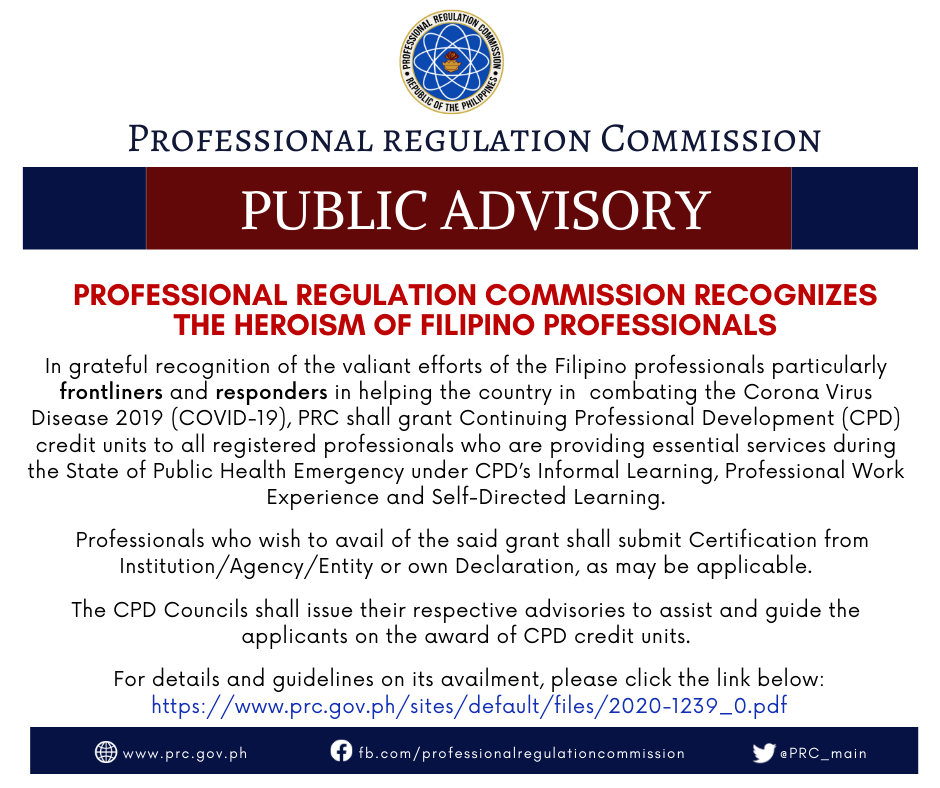 18 May, 2020
In grateful recognition of the valiant efforts of the Filipino professionals particularly frontliners and responders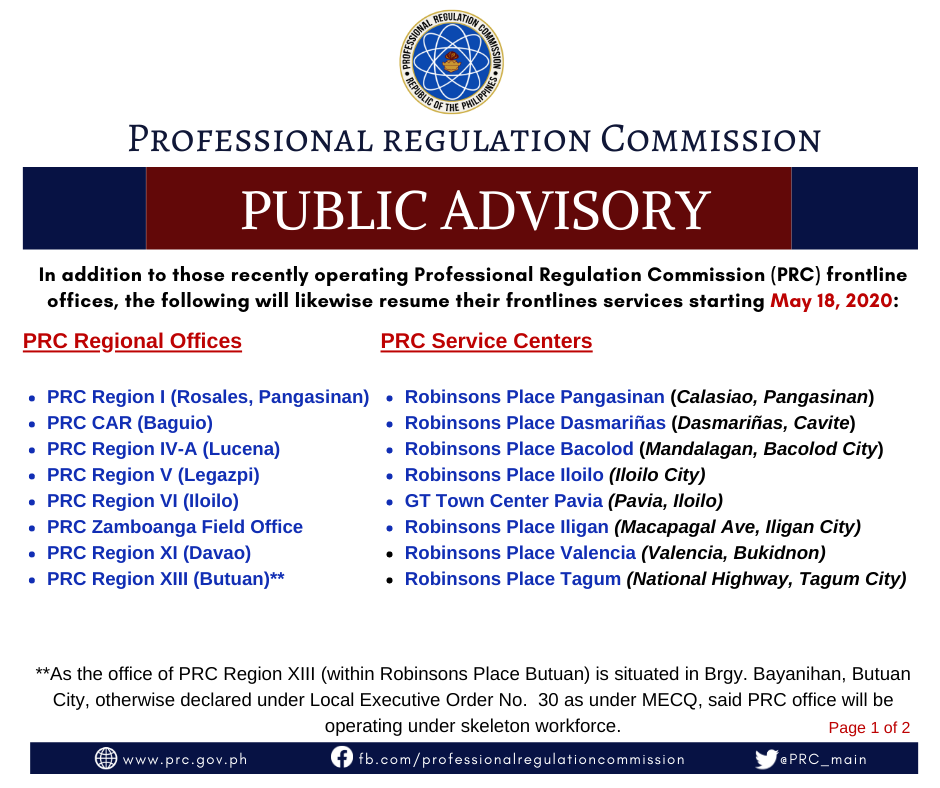 17 May, 2020
Following the imposition of General Community Quarantine (GCQ) in some areas of the country, the public is informed that,...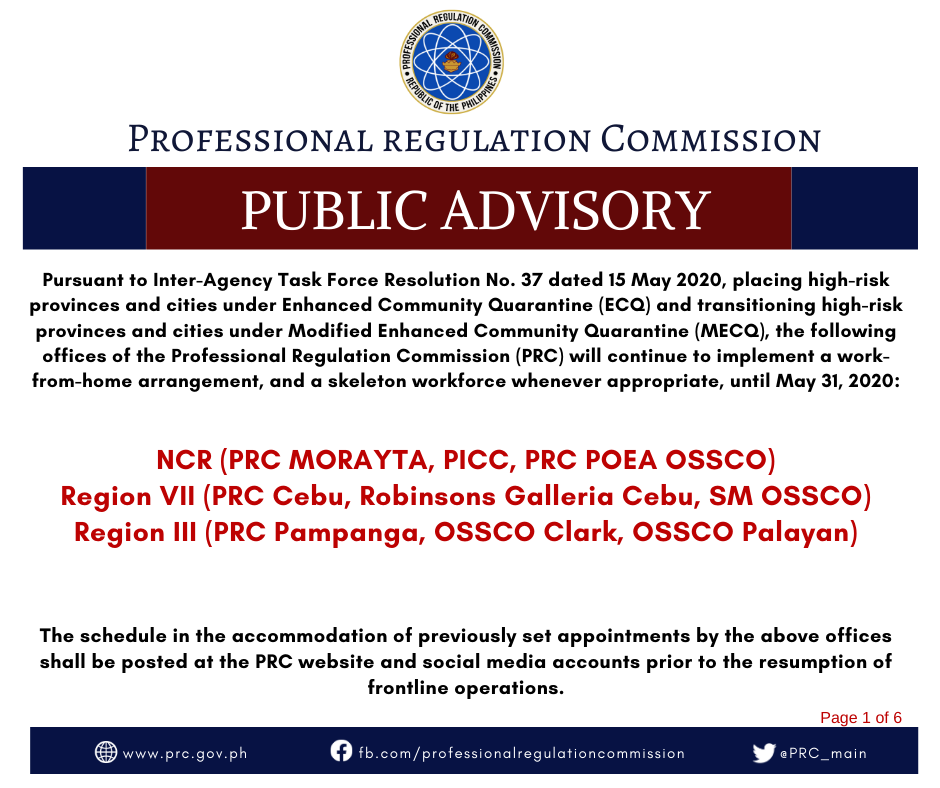 17 May, 2020
Pursuant to Inter-Agency Task Force Resolution No. 37 dated 15 May 2020, placing high-risk provinces and cities unde...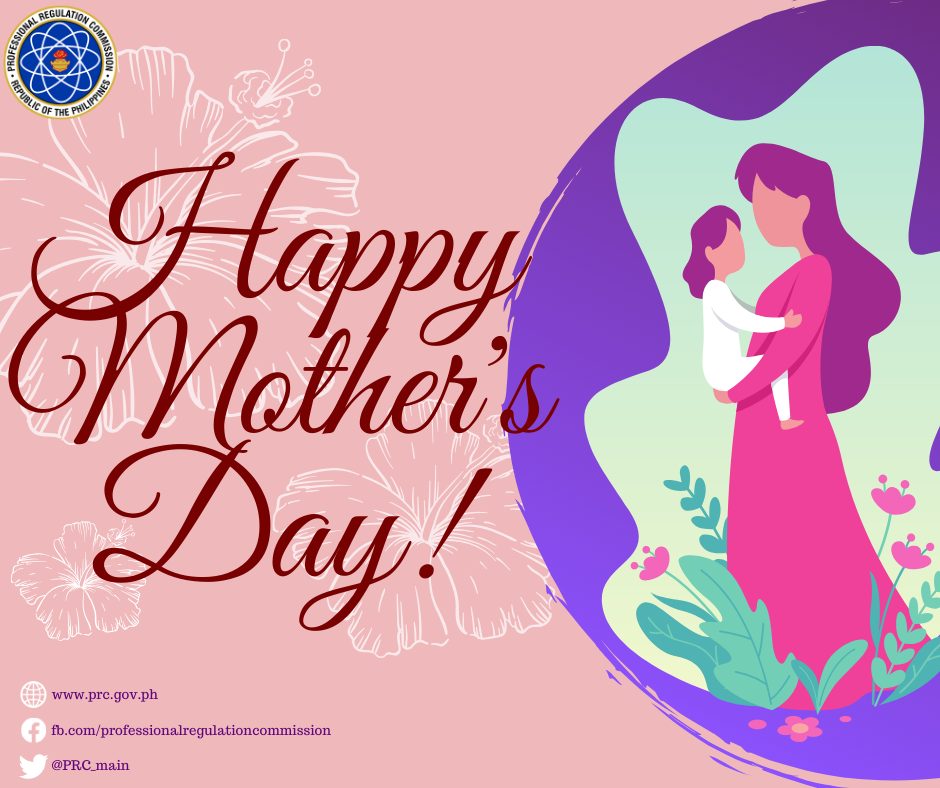 10 May, 2020
The Professional Regulation Commission pays tribute to all Mothers for the gift of Life and Love to al...
09 May, 2020
Following the Memorandum No. 512 (s.2020) imposing strict enforcement of QCP protocols issued by Bukidnon Provincial Governor Jo...
09 May, 2020
PRC Tacloban, together with the Accredited Professional Organizations (APOs) in Region 8, organized an online donation campaign ...
08 May, 2020
Following the cancellation/postponement of the March-June 2020 licensure examinations due to the imposition of Enhanced Communit...
Pages