News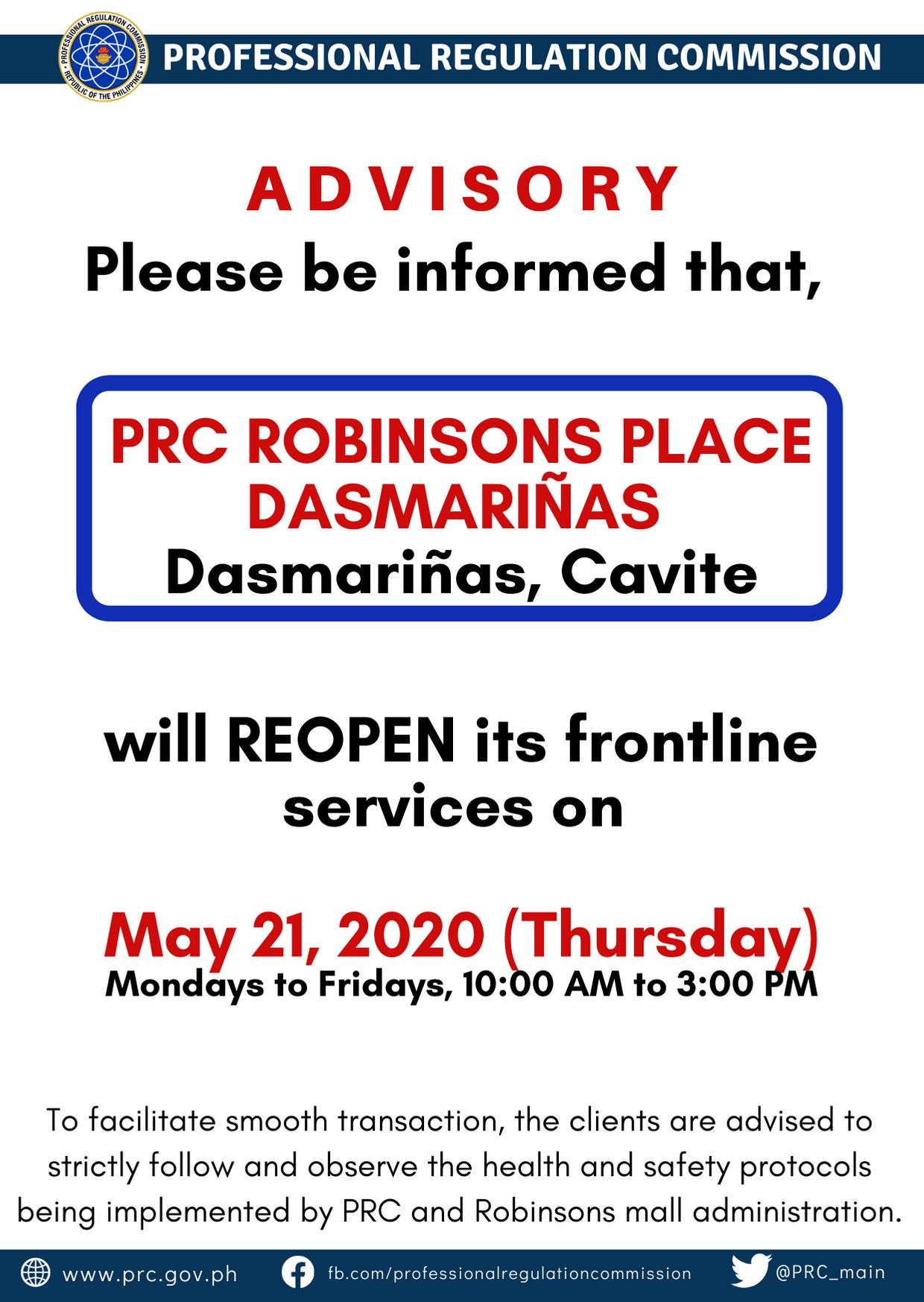 20 May, 2020
Following the reopening of malls in the province of Cavite, please be informed that the Service Center of Professional Regulatio...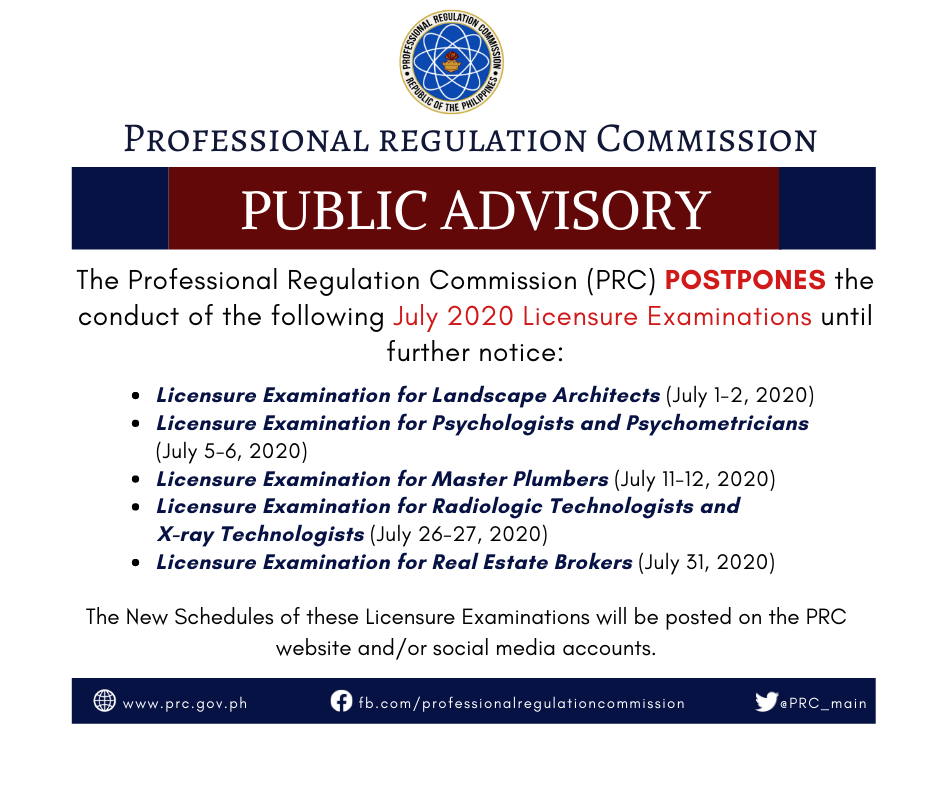 19 May, 2020
Due to government imposed restrictions and other unforeseeable circumstances because of extended community quarantines, and to ensure the health an...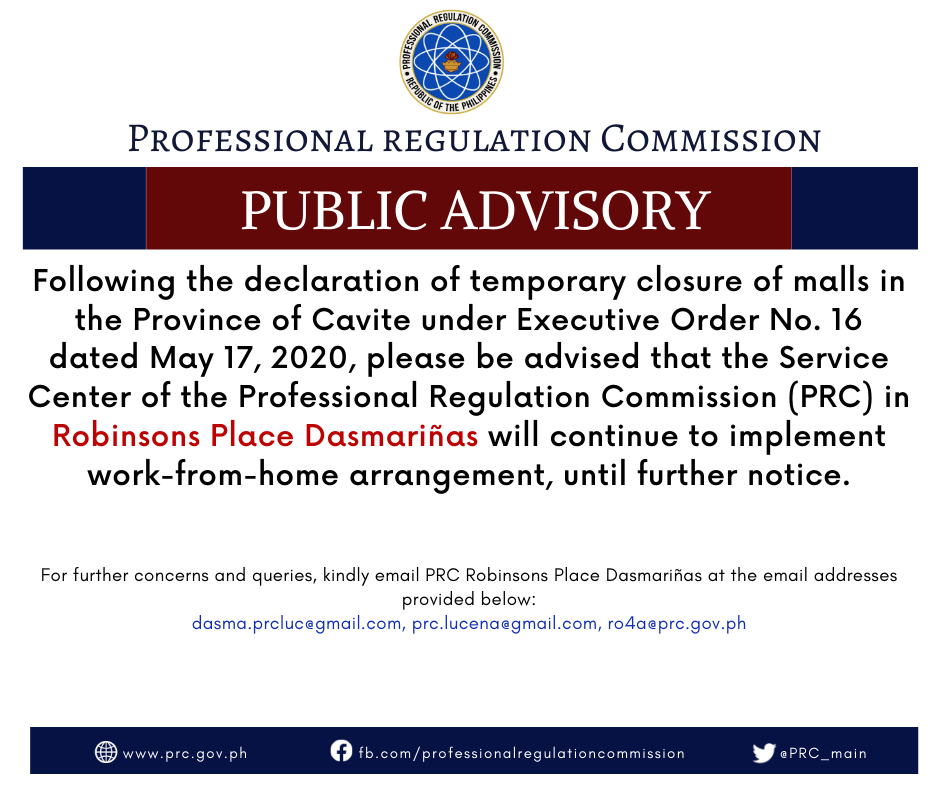 19 May, 2020
Following the declaration of temporary closure of malls in the Province of Cavite under Executive Order No. 16 dated May 17, 202...
19 May, 2020
Acknowledging the fact that professionals are constrained from attending Continuing Professional Development (CPD) programs and ...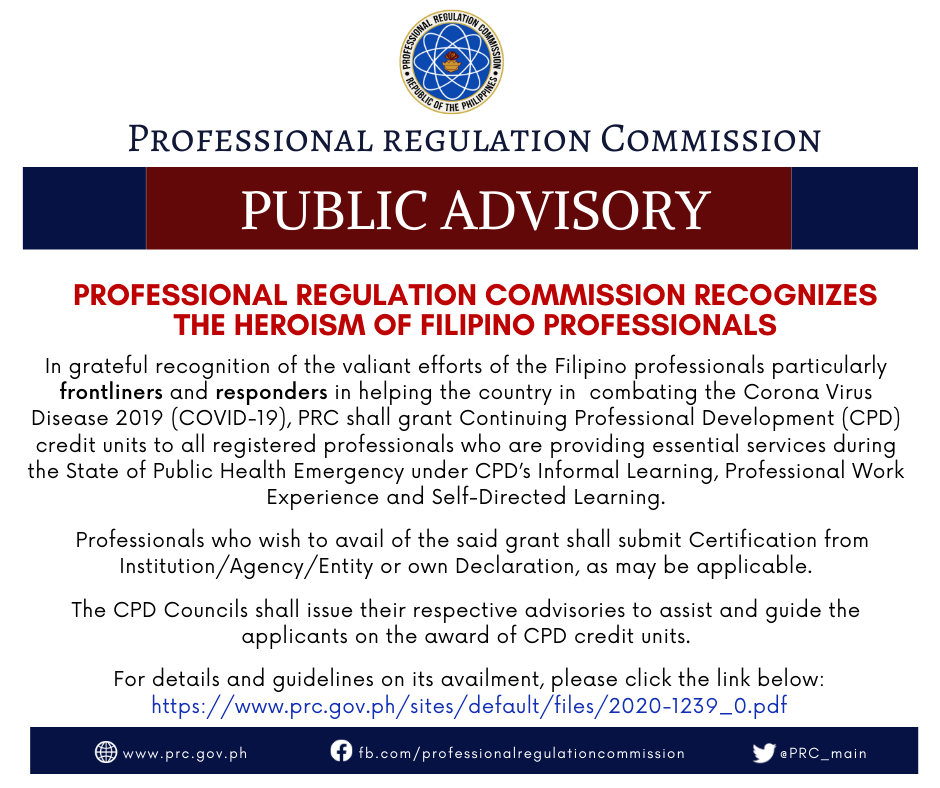 18 May, 2020
In grateful recognition of the valiant efforts of the Filipino professionals particularly frontliners and responders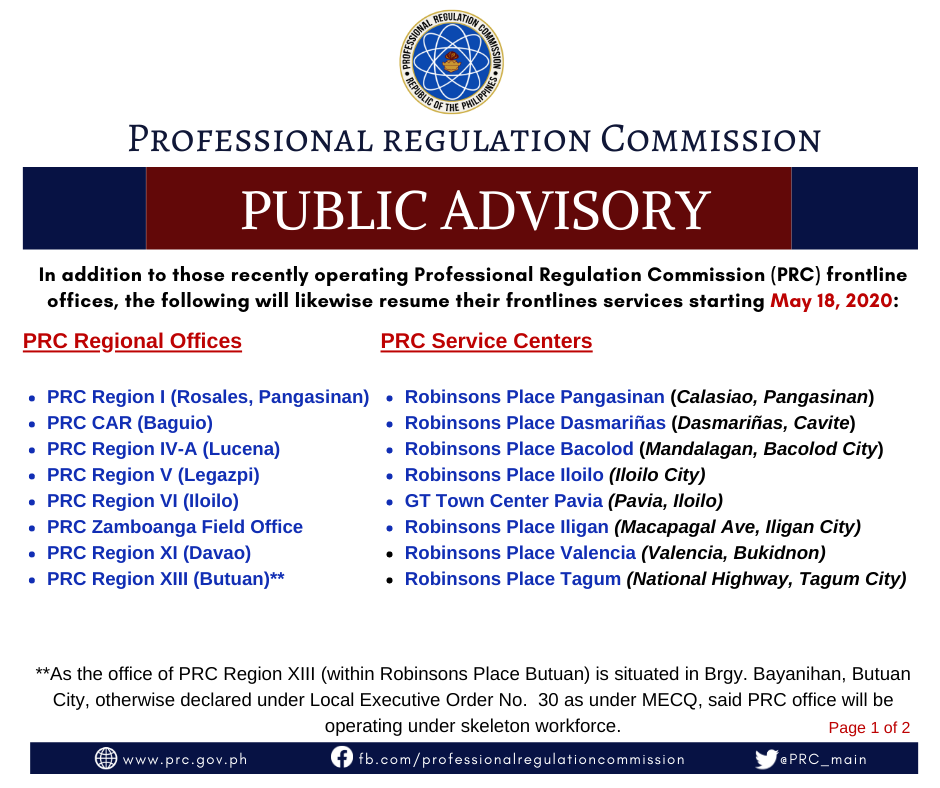 17 May, 2020
Following the imposition of General Community Quarantine (GCQ) in some areas of the country, the public is informed that,...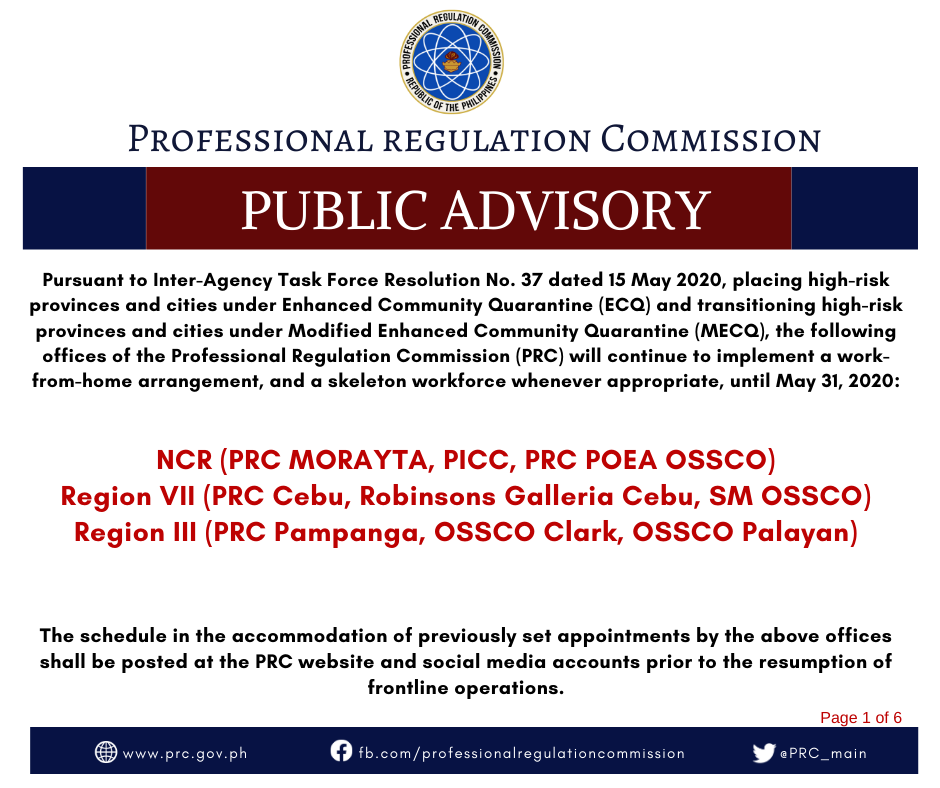 17 May, 2020
Pursuant to Inter-Agency Task Force Resolution No. 37 dated 15 May 2020, placing high-risk provinces and cities unde...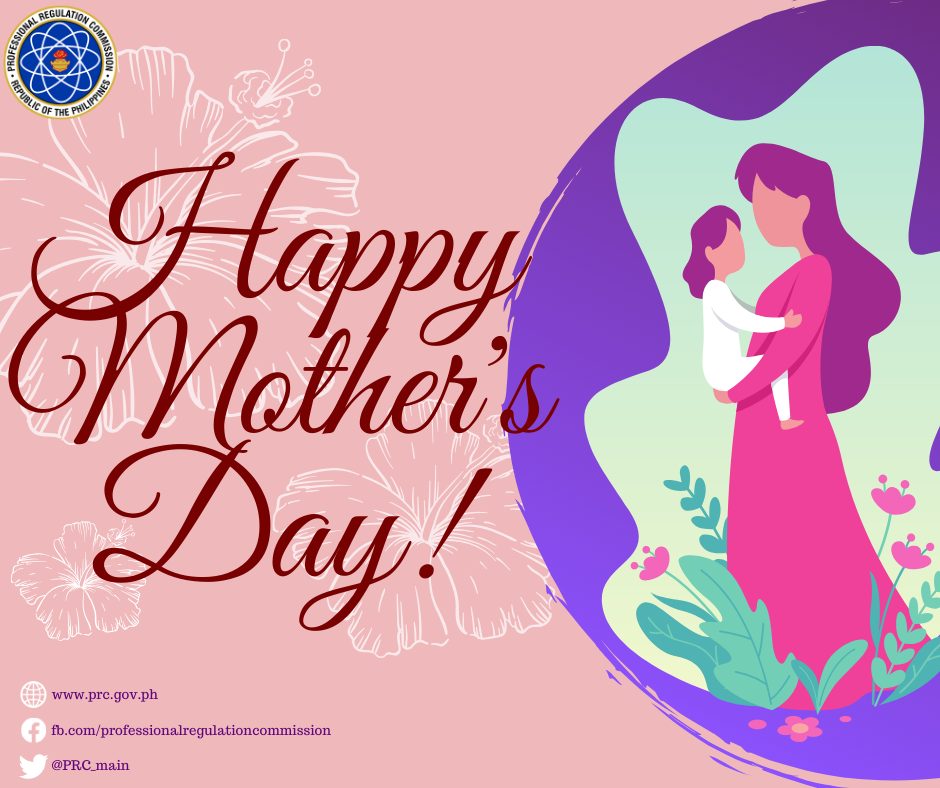 10 May, 2020
The Professional Regulation Commission pays tribute to all Mothers for the gift of Life and Love to al...
Pages